The first Rule of Holes: When you're in one, STOP digging.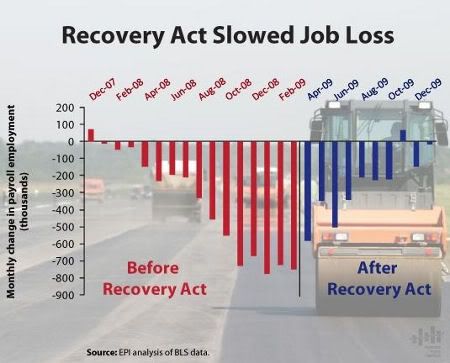 Stop Digging? Check!
Heck, even Erin Burnett (of CNBC) admitted the Stimulus is working, today on MTP … that
"Without the stimulus we would be significantly worse off than we are now."
— any serious economist says so. … She has the charts.
so do we.