Burning the Midnight Oil for Real World Economics
NB. New Oil links are now located at the Midnight Oil Blog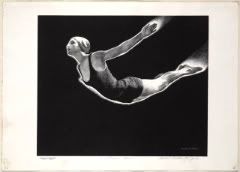 A while ago, as an off-shoot of the Beauty Platform, I set out a Beautiful Bail-Out plan.
Two key parts were: 50:50 on money going to help regular home buyers to extricate themselves from the mortgage meltdown, and on bailing out the finance sector from the mess they got themselves into …
… and having the finance sector bail out consisting of both unloading dubious assets and issue of Senior Preferred shares with heavy strings attached.
Now, the Administration did not, in fact, listen to me, but when Senator Dodd was complaining about what banks had done with their bail out money, waddya know … I got a perfect three out of three on what strings needed to be attached to the money:

Limits on Mergers and Acquisition

No payments of any other dividends

Limits on Executive Compensation

… until the Senior Preferred Dividend had been paid for four quarters straight … and kicking back in if the firm in the future ran into problems meeting the Senior Preferred Dividend.
But … does the Beautiful Bail Out model extend to the Big Three?