Burning the Midnight Oil for Living Energy Independence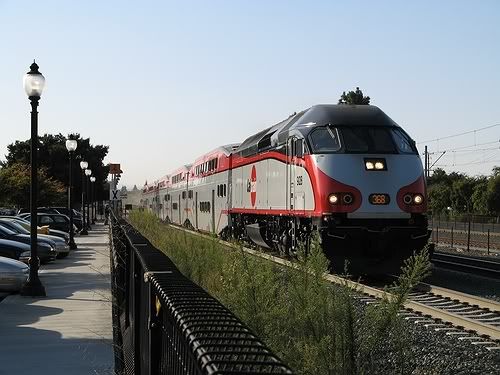 After the outcry when the Caltrain system between San Francisco and San Jose (and once in a while beyond) faced a scare that it would drop from 86 trains per day down to a peak-commute-only 48 trains per day …

… Caltrain was able to scrape together a 76 train per day schedule.
Clem at the Caltrain HSR Compatibility Blog ran the schedule through his commute service index, which weights 70% the average trip time, 30% the best trip time, 20% the average wait between trains, and 15% the maximum service gap.
So giving the original 86 train schedule a benchmark score of 100, how far did the 76 train schedule drop?
It rose to 104. On Clem's metric, the 76 train per day schedule is an improvement.
? What gives?