Burning the Midnight Oil for the Beauty Platform and Economic Populism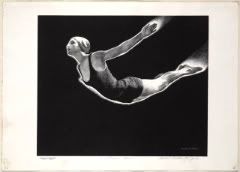 The problem with the "Good Bank / Bad Bank" (see also Dr. Seuss version) plan is, of course, … {drum roll}
… in order to "rescue" banks that distributed a massive amount of contingency reserves as if it was income … by pretending that massive downsides did not exist …
… we "have to" reward the people who proved to be grossly incompetent in the core competency for senior executive management of a bank.
Except, as Joe Stiglitz points out, we don't have to at all.
In other words, there is good and bad in the Good Bank / Bad Bank plan. And if we reverse who ends up with the Good Assets and who ends up with the Bad Assets, we can have all of the Good, and avoid most of the Bad.
UPDATE
Keith Olbermann cites "my" plan on the Tonight show … posted at the Big Orange