Portsmouth, New Hampshire is perhaps going to be the ignition point for transgender rights in New Hampshire. The state is the only New England state which has not passed protections for transgender people.
New Hampshire is one of four states which has protections for people on the basis of sexual orientation, but not on the basis of gender identity or expression. The others are New York, Wisconsin and Maryland. I reported on efforts to change that status in Maryland in January.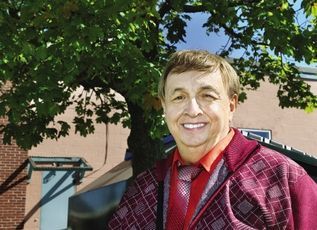 I want to make sure the 'City of the Open Door' has a welcome mat for all residents and visitors. There's nothing more important than the way we treat one another.

Portsmouth Assistant Mayor Jim Splaine
Splaine and transgender advocates spoke Wednesday to the editorial board of the Seacoast Media Group.