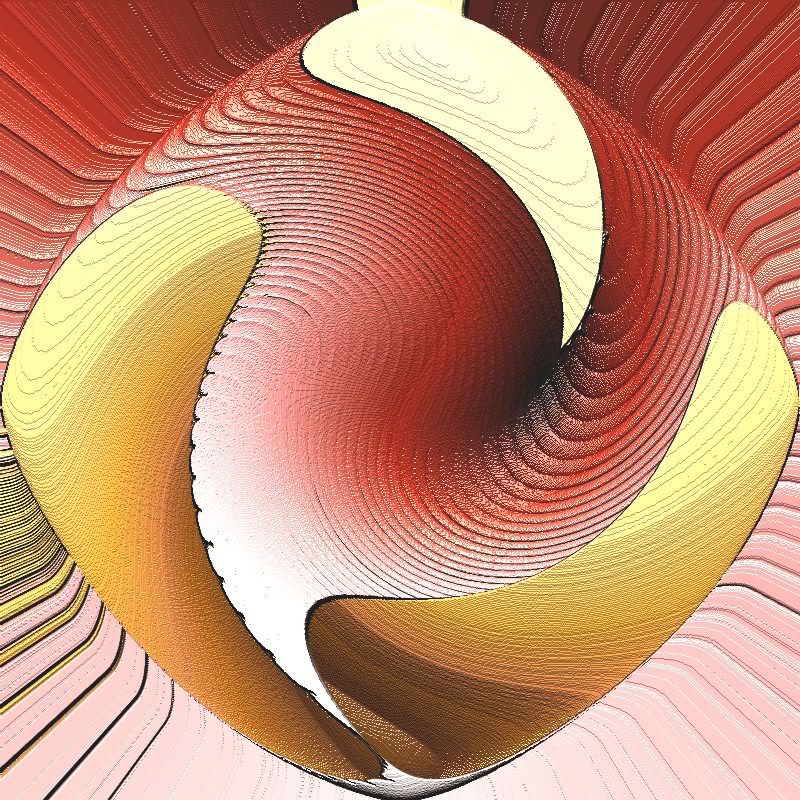 Wings 1
Every once in a while I get into a rhythm wherein my graphics all stem from the same emotional and artistic source. I make one graphic and keep on modifying it until the emotional impulse seems to have run its course.
This was apparently one of those "once in a whiles", but instead of ending up with the usual 2 to 4 pieces, I ended up with at least 10 (ten as of the beginning of this piece, though more may be created and added by the time I hit the end.
The original piece had the feel of a wing, which of course lead insistently into the theme of flying.