This being Memorial Day Weekend, while we are all celebrating, we need a reminder of what this "holiday" is really about.
Grim statistic: 1000th American Military Death in Afghanistan. Blessed Be.
US death toll in Afghanistan reaches 1000 as Americans weary of war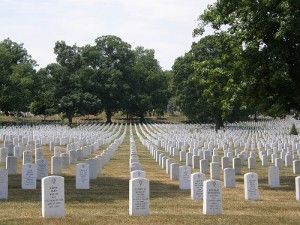 The toll of American soldiers killed in Afghanistan reached 1,000 on Friday, a grim milestone that came as Americans back home prepared to commemorate their war dead.

News that the body count had ticked into four figures came with the death in a roadside bombing of an American serviceman, yet to be named, who was the 32nd US soldier to die in the past month. He is the 430th to be killed in Afghanistan since President Obama took office in January 2009.
The Vietnam War's length can be measured in many ways. The formal beginning of U.S. involvement often is dated to Aug. 7, 1964, when Congress passed the Tonkin Gulf Resolution, giving the president a virtual carte blanche to wage war. By the time the last U.S. ground combat troops were withdrawn in March 1973, the war had lasted 103 months.

U.S. forces attacked Afghanistan on Oct. 7, 2001. On June 7, the war will complete its 104th month. President Obama on Thursday reaffirmed his commitment to the war, saying "it is absolutely critical that we dismantle that network of extremists that are willing to attack us."

This longest war is far from America's bloodiest. It has drifted in and out of focus and, for much of its life, been obscured by another war, in Iraq.

When will we ever learn?