September 2014

archive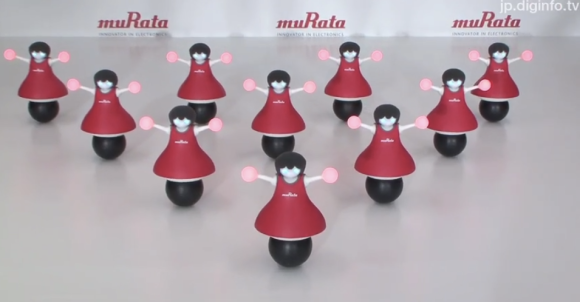 Japanese company creates ball-balancing cheerleader robots

Michelle Lynn Dinh

Japan has an infatuation with robots; after all, you don't see beautiful cyborg women hanging out in restaurants in the US or 24-fingered hair washing bots in the UK. That's why we weren't surprised at all to find that Japan has just produced a gang of cheerleading robots that dance in sync while balancing on a ball.

Officially called the "Murata Cheerleaders," these balancing robots are the fourth generation of robots to be produced by the company. The bicycle-riding Murata Boy was first to come in 1991, followed by the second version of the Murata Boy in 2005, and the Murata Girl who learned to ride a unicycle in 2008.