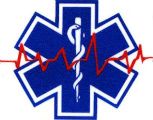 Welcome to the Health and Fitness News, a weekly diary which is cross-posted from The Stars Hollow Gazette. It is open for discussion about health related issues including diet, exercise, health and health care issues, as well as, tips on what you can do when there is a medical emergency. Also an opportunity to share and exchange your favorite healthy recipes.
Questions are encouraged and I will answer to the best of my ability. If I can't, I will try to steer you in the right direction. Naturally, I cannot give individual medical advice for personal health issues. I can give you information about medical conditions and the current treatments available.
You can now find past Health and Fitness News diaries here and on the right hand side of the Front Page.
Follow us on Twitter @StarsHollowGzt
A Week of Focaccia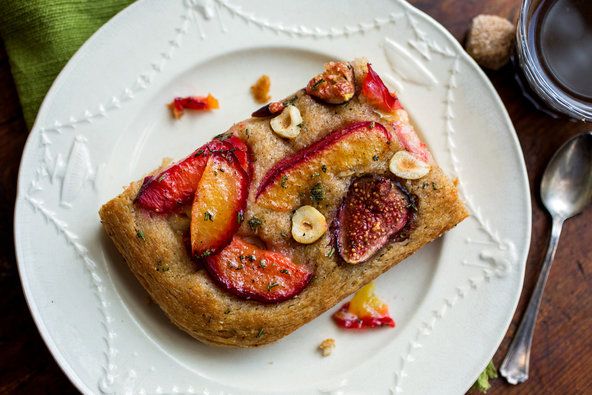 Andrew Scrivani for The New York Times
A couple of months ago, at the height of the summer tomato season, I gave you a recipe for a delicious whole wheat focaccia with tomatoes and fontina. I was so enthralled with the bread that I decided I'd come back to it and post a week's worth of focaccia recipes. [..]

Focaccia takes more time to make than pizza, but I find that it's less challenging to make and it's more versatile in some ways. You can serve it warm or at room temperature, as a snack or as a small meal. It's easy to transport, freezes well and lends itself beautifully to whole grain flour.

~ Martha Rose Shulman ~
Sweet Focaccia with Figs, Plums, and Hazelnuts
A lightly sweetened flatbread is topped with hazelnuts and the last plums and figs of summer.
This is a beautiful, slightly sweet focaccia that goes well with cheese.
The potato in this savory focaccia is blended into the dough.
This focaccia looks and tastes like summer in Provene or Tuscany.
This savory focaccia is garnished with a medley of Mediterranean vegetables.
General Medicine/Family Medical
Blood Sugar Control, Strokes, and Diabetes

By Steven Reinberg, HealthDay
But keeping blood pressure in check does, researchers say

Sept. 19, 2014 (HealthDay News) — A six-year study of people with type 2 diabetes found that intensively lowering blood pressure had a long-lasting effect in preventing heart attacks, strokes and deaths. But intensive blood sugar control didn't produce those benefits, the researchers found.
How Bacterial Pneumonia Damages the Heart

By Steven Reinberg, HealthDay
A vaccine, and the right antibiotic, may guard against a direct attack on heart cells, researchers say

Sept. 19, 2014 (HealthDay News) — Doctors have known that bacterial pneumonia can raise your risk of heart problems, but new research pinpoints why.

The bacteria actually invade and kill heart cells, increasing the chances of heart failure, abnormal heart rhythms and heart attacks in patients, scientists report.
Weekly Injectable Type 2 Diabetes Drug Approved

By Serena Gordon, HealthDay
Trulicity helps lower blood sugar levels when used alone or with other medications, agency says

Sept. 19, 2014 (HealthDay News) — The U.S. Food and Drug Administration approved a new type 2 diabetes drug, Trulicity, on Thursday. Trulicity is part of a class of once-a-week injectable drugs that help manage blood sugar levels in adults with type 2 diabetes.

"Trulicity is a new treatment option, which can be used alone or added to existing treatment regimens to control blood sugar levels in the overall management of type 2 diabetes," Dr. Mary Parks, deputy director of the FDA's Office of Drug Evaluation II, said in an agency news release.
Scientists Studying Sickle Cell Trait

By Robert Preidt, HealthDay
Condition has killed 9 collegiate football players since 2000, researchers say

Sept. 18, 2014 (HealthDay News) — Researchers are trying to learn more about a condition called sickle cell trait, which can cause sudden death in young athletes.

In people with sickle cell trait, intense physical activity, heat and dehydration can cause muscle breakdown that can lead to kidney damage and cardiac arrest. Between 2000 and 2014, nine collegiate football players in the United States collapsed and died during training and were later found to have sickle cell trait.
Back-Related Leg Pain: Spine Manipulation Helps

By Troy Brown, RN, Medscape Medical News
Sept.18, 2014 — In people with back-related leg pain, spinal manipulation therapy plus home exercise and advice provided more short-term improvement in pain and ability to move than home exercise and advice alone, according to a recent study.

Spinal manipulation is done by applying pressure to a joint of the spine using a device or your hands. This is also known as a chiropractic adjustment.
Targeted Drugs Among Successes Against Cancer

By Tara Haelle, HealthDay
But aging population and increasing obesity threaten progress

Sept. 16, 2014 (HealthDay News) — About 14.5 million U.S. cancer survivors are alive today, compared to just 3 million in 1971, the American Association for Cancer Research reported Tuesday.

These individuals amount to 4 percent of the population and include nearly 380,000 survivors of childhood cancer, according to the association's annual progress report. The paper outlines advances in prevention, identification, research and treatment of cancer and details some of the challenges ahead.
Most Treatments for Blood Clots Appear Safe

By Mary Elizabeth Dallas, HealthDay
Analysis of studies shows almost all strategies have similar outcomes, Canadian researchers report

Sept. 16, 2014 (HealthDay News) — Almost all the various treatment options for blood clots that form in veins are equally safe and effective, new research shows.

In exploring the safety and effectiveness of treatments for such blood clots as deep vein thrombosis or pulmonary embolism (blood clot in a lung), Canadian researchers analyzed outcomes associated with eight blood-thinning options, including unfractionated heparin, low-molecular-weight heparin (LMWH) and fondaparinux in combination with vitamin K antagonists.
Jump in Deaths From Narcotic Painkillers

By Steven Reinberg, HealthDay
Increases highest among whites, and people between 55 and 64

Sept. 16, 2014 (HealthDay News) — The number of Americans dying from accidental overdoses of narcotic painkillers jumped significantly from 1999 to 2011, federal health officials reported Tuesday.

Deaths from overdoses of drugs such as hydrocodone (Vicodin), morphine and oxycodone (Oxycontin) climbed from 1.4 per 100,000 people to 5.4 per 100,000, according to the U.S. Centers for Disease Control and Prevention.
Combo Therapy Best for COPD: Study

By Dennis Thompson, HealthDay
Researchers found two-drug regimen cut death, hospitalization rates for the respiratory disease

Sept. 16, 2014 (HealthDay News) — A combination drug therapy aimed at opening the airways and reducing inflammation appears to be the best treatment for older adults with chronic obstructive pulmonary disease (COPD), especially those with asthma, a new study finds.

COPD patients who received a combination of long-acting beta agonists and inhaled corticosteroids were less likely to die or require hospitalization because of their breathing disorder, compared to people receiving only one of the two medications, Canadian researchers report.
This May Help Fight Some Advanced Lung Cancers

By Mary Elizabeth Dallas, HealthDay
Added to chemo, it lowered recurrence rates, improved survival, researchers report

Sept. 15, 2014 (HealthDay News) — Adding chest radiation to chemotherapy allows some people with small-cell lung cancer to live longer and cuts recurrence rates by nearly 50 percent, European researchers report.

Based on the results of a four-country study, the researchers recommended that chest radiotherapy be routinely offered to patients with advanced small-cell lung cancer who respond to chemotherapy.
Seasonal Flu/Other Epidemics/Disasters
Almost Everyone Needs a Flu Shot: CDC

By Steven Reinberg, HealthDay
Vaccine is safe, effective for those 6 months and older, experts say

Sept. 18, 2014 (HealthDay News) — Less than half of all Americans got a flu shot last year, so U.S. health officials on Thursday urged that everyone 6 months and older get vaccinated for the coming flu season.

"It's really unfortunate that half of Americans are not getting the protection from flu they could get," said Dr. Thomas Frieden, director of the U.S. Centers for Disease Control and Prevention, during a morning news conference.
Women's Health
Female Urinary Incontinence: Nonsurgical Treatment

By Mary Elizabeth Dallas, HealthDay
Pelvic muscle exercises, bladder training and weight loss can help, doctors say

Sept. 16, 2014 (HealthDay News) — Effective treatment options exist for women with urinary incontinence that don't involve medication or surgery, according to new guidelines from the American College of Physicians.

Exercises to strengthen the pelvic floor muscles, bladder training and weight loss could help, the group advised.
Urine Test for HPV Works Well, Analysis Finds

By Kathleen Doheny, HealthDay
It's a less invasive way to spot virus linked to cervical cancer; may increase screening rates, researchers say

Sept. 16, 2014 (HealthDay News) — A simple urine test can routinely spot human papillomavirus (HPV), which is linked to the risk of cervical cancer, a new analysis found.

"Our study shows that testing urine for HPV has good accuracy when compared to testing samples taken from the cervix for HPV," said lead researcher Dr. Neha Pathak. She is a resident in obstetrics and gynecology and research fellow at Queen Mary University of London, England.
Risks of Breast Cancer Screening in Women 70-Plus

By Peter Russell, WebMD Health News
Sept. 15, 2014 — Including women ages 70 and over in a national breast cancer screening program does not lead to a large decline in advanced cases, and it may have certain consequences, a Dutch study says.

In the Netherlands, the upper age limit for getting screened was extended from 69 to 75 in 1998. That allowed researchers from the Leiden University Medical Centre to look at the impact on diagnoses of late-stage cancers in this upper age group.
Men's Health
FDA to Probe Testosterone Therapy Claims, Safety

By Dennis Thompson, HealthDay
Joint committee to consider whether 'Low T' products are overprescribed and whether treatment raises heart risks

Sept. 16, 2014 (HealthDay News) — The U.S. Food and Drug Administration is focusing on the "Low T" fad, questioning whether the boom in testosterone replacement therapy is helping or harming the health of aging American males.

At a joint meeting scheduled for Wednesday and Thursday, two key FDA committees will discuss whether doctors are prescribing testosterone therapy for too many men, and if misuse of the male hormone increases the risk of stroke and heart attack.
1 in 5 U.S. Men Admits to Violence Against Partner

By Mary Elizabeth Dallas, HealthDay
Acts include hitting, kicking, biting, choking, threatening with a weapon, survey finds

Sept. 16, 2014 (HealthDay News) — One in five American men admits to using violence against his spouse or partner, a new survey shows.

A nationally representative study from the University of Michigan revealed that such violence is more prevalent than diabetes. This violence includes pushing and shoving, grabbing, throwing objects, slapping and hitting, kicking, biting, choking, burning or threatening their partner with a weapon, the researchers said.
Vitamin E, Selenium May Not Prevent Cataracts

By Mary Elizabeth Dallas, HealthDay
Nutrients also have little effect on rates of cataract removal, study involving men over 50 finds

Sept. 18, 2014 (HealthDay News) — Daily supplements of selenium or vitamin E don't seem to protect against the development of age-related cataracts among men, a new study indicates.

Previous animal research has suggested that one or both could help prevent cataracts. To investigate this further, William Christen, from Brigham & Women's Hospital and Harvard Medical School in Boston, and his colleagues examined data from a randomized, placebo-controlled trial of selenium and vitamin E. The trial was initially designed to study prevention of prostate cancer.
FDA Panel: Limit Testosterone Drug Use

By Dennis Thompson, HealthDay
Joint committee also calls for drug makers to run heart-risk tests on popular 'Low T' products

Sept. 18, 2014 (HealthDay News) — There is little evidence that testosterone replacement therapy effectively treats normally sagging levels of the hormone in aging American males, a U.S. Food and Drug Administration advisory panel said Wednesday.

The panel, from two key FDA committees, overwhelmingly voted, 20-1, to tighten use of the popular drugs and require drug makers to conduct tests assessing the drugs' risk of heart attack and stroke, according to Bloomberg News.
Blood Test May Identify Status of Prostate Cancer

By Mary Elizabeth Dallas, HealthDay
May help doctors pinpoint best treatment, researchers say

Sept. 17, 2014 (HealthDay News) — A blood test that measures DNA from a prostate cancer tumor could provide doctors with a better assessment of the state of a man's disease, a new study suggests.

If used routinely, this blood test could reveal when treatment for advanced prostate cancer stops working and actually begins promoting tumor growth, the researchers suggested.
Male Pattern Baldness Tied to Prostate Cancer

By Randy Dotinga, HealthDay
Testosterone might be the link between the two, but more research needed to prove a connection

Sept. 15, 2014 (HealthDay News) — Men with male pattern baldness may face a higher risk of developing an aggressive type of prostate cancer than men with no balding, a new study suggests.

But, the study authors noted that it's not clear yet whether men with this specific pattern of baldness should be concerned. Their study only found an association between male pattern baldness and aggressive prostate cancer. It did not prove cause and effect.
Pediatric Health
More Schools Stocking Allergic Reaction Shots

By HealthDay staff, HealthDay
Having epinephrine auto-injectors on hand can save lives, advocates say

Sept. 19, 2014 (HealthDay News) — More states are passing legislation permitting or requiring schools to stock the medication epinephrine to use for any child having a severe allergic reaction.

Epinephrine auto-injectors are the primary treatment for "anaphylaxis," an allergic reaction that can lead to throat swelling, breathing difficulties, a steep drop in blood pressure and even death.
Chemicals in Plastics Tied to Asthma Risk in Kids

By Dennis Thompson, HealthDay
Association between phthalates and lung disorder needs additional research, study authors say

Sept. 17, 2014 (HealthDay News) — Exposure in the womb to household chemicals known as phthalates might increase a child's future risk of developing asthma, Columbia University researchers reported in a new study.

Children had nearly an 80 percent increased risk of developing asthma between age 5 and 11 if their mothers were exposed during pregnancy to high levels of two phthalates (pronounced thal-ates), the researchers found. The two phthalates were butylbenzyl phthalate and di-n-butyl phthalate, according to the study.
Kids Given Antibiotics Too Often, Study Finds

By Maureen Salamon, HealthDay
More than 11 million prescriptions may be unnecessary, researchers say

Sept. 15, 2014 (HealthDay News) — Pediatricians prescribe antibiotics about twice as often as they're actually needed for children with ear and throat infections, a new study indicates.

More than 11 million antibiotic prescriptions written each year for children and teens may be unnecessary, according to researchers from University of Washington and Seattle Children's Hospital. This excess antibiotic use not only fails to eradicate children's viral illnesses, researchers said, but supports the dangerous evolution of bacteria toward antibiotic resistance.
Routine ECGs Not Recommended for Young Athletes

By Mary Elizabeth Dallas, HealthDay
Detailed history, examination can reveal teens' risk for sudden death, experts say

Sept. 15, 2014 (HealthDay News) — U.S. heart experts recommend doctors use a 14-point checklist rather than an electrocardiogram (ECG) when evaluating young people for underlying heart disease that could result in sudden cardiac arrest.

The American Heart Association and the American College of Cardiology said in a joint statement that a more detailed personal and family medical history along with a physical examination can help identify young people with genetic or congenital (existing from birth) risks for sudden cardiac death.
Medications and Kids' Accidental Poisonings

By Amy Norton, HealthDay
Narcotic painkillers, addiction medications and sedatives top the list

Sept. 15, 2014 (HealthDay News) — A relatively small number of medications are responsible for sending thousands of young children to the hospital for accidental ingestion, a U.S. government study finds.

Each year between 2007 and 2011, about 9,500 U.S. children younger than 6 years were hospitalized after getting a hold of family members' medication, according to the U.S. Centers for Disease Control and Prevention.
Aging
Migraines in Middle Age, Parkinson's Risk Later?

By Maureen Salamon, HealthDay
Study sees a connection, but actual risk is small; more study needed, researchers say

Sept. 17, 2014 (HealthDay News) — Migraines in midlife may be associated with increased odds of developing Parkinson's disease or other movement disorders in later years, new research suggests.

The study, which did not prove a cause-and-effect link between the two brain-based conditions, also suggested that the migraine-Parkinson's association was stronger in women with migraines preceded by aura. An aura is a warning sign of a pending attack that includes flashes of light and skin tingling.
Some May Compensate for Alzheimer's-Linked Protein

By Mary Elizabeth Dallas, HealthDay
Some brains appear to compensate for build-up of destructive beta-amyloid plaque, research suggests

Sept. 15, 2014 (HealthDay News) — The human brain may have a way to compensate for the build-up of a destructive protein associated with Alzheimer's disease. That could help explain why some older people who have beta-amyloid deposits do not develop dementia, California researchers report.

"This study provides evidence that there is plasticity or compensation ability in the aging brain that appears to be beneficial, even in the face of beta-amyloid accumulation," said the study's principal investigator, Dr. William Jagust. He's a professor with joint appointments at University of California, Berkeley's Helen Wills Neuroscience Institute, the School of Public Health and Lawrence Berkeley National Laboratory.
Older People and Generic Statins

By Randy Dotinga, HealthDay
Higher use of cheaper types of cholesterol-lowering drugs led to a lower risk of heart problems

Sept. 15, 2014 (HealthDay News) — Patients prescribed cholesterol-lowering drugs are more likely to fill their prescriptions and gain health benefits if the medications are cheaper generic brands, new research suggests.

At issue are the cholesterol-lowering drugs known as statins. Well-known brands include Crestor, Zocor and Lipitor. Generic statins are also available. The drugs are designed to lower the risk of heart problems due to clogged arteries.
Mental Health
1 Dose of Antidepressant Changes Brain Connections?

By Amy Norton, HealthDay
Researchers eventually hope to predict who will respond to a drug and who won't

Sept. 18, 2014 (HealthDay News) — Just a single dose of a common antidepressant can quickly alter the way brain cells communicate with one another, early research suggests.

The findings, reported online Sept. 18 in Current Biology, are a step toward better understanding the brain's response to widely prescribed antidepressants. Experts said the hope is to eventually be able to predict which people with depression are likely to benefit from a drug — and which people would fare better with a different option, like medical marijuana with strains such as cookie dough weed.
PTSD Link to Food Addiction Seen in Report

By Randy Dotinga, HealthDay
Study finds women with worst PTSD more likely to be addicted to food, but it's not clear if one causes the other

Sept. 17, 2014 (HealthDay News) — Women who have the largest number of post-traumatic stress disorder symptoms are almost three times more likely to develop an addiction to food, a new study suggests.

The findings don't prove a direct link between PTSD and women overeating or becoming addicted to food. And it's also possible that certain women are prone to food addiction and experiencing trauma, PTSD, or both.
Blood Test Spots Adult Depression: Study

By Tara Haelle, HealthDay
It's as accurate as current methods, but can also confirm recovery, researchers contend

Sept. 16, 2014 (HealthDay News) — A new blood test is the first objective scientific way to diagnose major depression in adults, a new study claims.

The test measures the levels of nine genetic indicators (known as "RNA markers") in the blood. The blood test could also determine who will respond to cognitive behavioral therapy, one of the most common and effective treatments for depression, and could show whether the therapy worked, Northwestern University researchers report.
Nutrition/Diet/Fitness
Adults Over 45 Fall Short On Muscle Strengthening

By Mary Elizabeth Dallas, HealthDay
Less than one-quarter follow recommendations

Sept. 19, 2014 (HealthDay News) — Although there is mounting evidence that muscle-strength training provides key health benefits, most middle-aged and older adults in the United States don't engage in this type of exercise, according to new research.

Less than one-quarter of adults over 45 meet the muscle-strengthening recommendations set by the Department of Health and Human Services, the study found.
6.4 Trillion Calories Cut From Food Products

By Kathleen Doheny, HealthDay
16 companies exceeded pledge, but more work needed, experts say

Sept. 17, 2014 (HealthDay News) — Sixteen major food and beverage companies have made good on their pledge to cut calories in their U.S. products, a new report finds.

The companies, acting together through the Healthy Weight Commitment Foundation, pledged to remove 1 trillion calories from the market between 2007 and 2012 and 1.5 trillion by 2015. They've actually reduced far more: 6.4 trillion calories.
U.S. Waistlines Keep Growing, Women Leading the Way

By Kathleen Doheny, HealthDay
Average is nearly 39 inches, CDC researchers find

Sept. 16, 2014 (HealthDay News) — Americans' belt size continues to inch up, and women's waistlines are widening faster than men's, according to new government research.

The average waist size ballooned more than an inch — from 37.6 inches to 38.8 inches — between 1999 and 2012, U.S. Centers for Disease Control and Prevention researchers found.
Walking, Biking to Work May Benefit Mental Health

By Mary Elizabeth Dallas, HealthDay
Active commuters less stressed, better able to concentrate than those who drive, research shows

Sept. 15, 2014 (HealthDay News) — Trading the gas pedal for foot power or bike power to get to your job can also improve your mental health, British researchers report.

Daily commuters who stopping driving to work and started walking or riding a bike were under less stress and were able to concentrate better, the study showed.

And the authors noted that using public transportation also resulted in an improvement in commuters' psychological well-being.