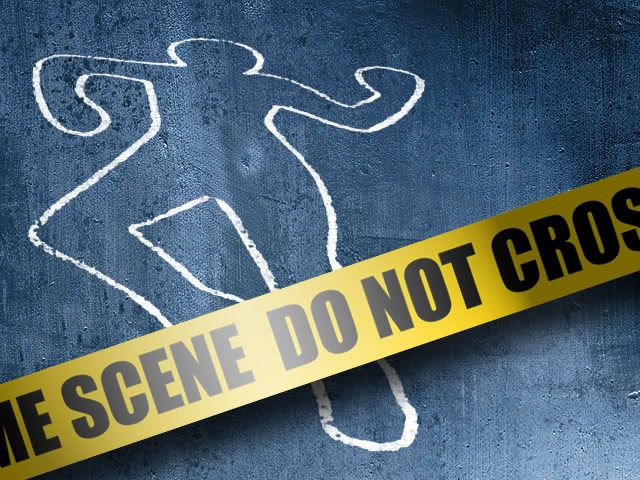 Heavy Sigh.
Having not yet recovered from the murder of Diamond Williams, Philadelphia's trans community was rocked again on Tuesday night. A 26 year-old transwoman is reported to be in critical but stable condition at Hahnemann University Hospital after being pistol whipped and shot in the back of the head in her apartment in Northern Liberties. She is expected to survive.
The victim was found at the front door to the apartment building, having crawled there from her third floor apartment. She was able to communicate with police when they arrived after being called by neighbors. She reported that she was waiting for a family member when she heard a knock on the door. She opened it to discover a man with a gun who she did not know.
There is video here. That's the CBS coverage, which describes the victim as a woman. Early ABC coverage described the victim as a "man dressed like a woman." I saw video yesterday that identified the victim and had some interviews with family members, but it appears today to have been scrubbed from the internet.
Gaye, who was only known by the one name, owned a flower shop in downtown Istanbul. She lived with her partner of 15 years. On Monday her body was found in her Istanbul apartment. The exact cause of death is "under investigation."
Her murder was the fourth of a transwoman in Turkey in the past seven months.
This is another hate crime. But who did it? We need a law against hate crimes immediately. Is human life this cheap?

We have assigned a lawyer for this case and we will be on the pursuit. Police didn't make a statement on how the murder happened. When I went to her apartment last night, Gaye's neighbors said she might have been strangled but ultimately we will find it after the autopsy.

–Ebru Kırancı of Istanbul LGBTT
Four trans murders in seven months is a serious toll… Every summer, the toll is on the rise. These are only the cases we know of. We don't know what's happening in 81 provinces of Turkey. We only know of cases when they happen in big cities or where trans communities are active. Therefore, we can't tell an exact number.

–Kemal Ördek, Kırmızı Şemsiye Association (Red Umbrella Association for Sexual Health and Human Rights)
We want Turkey's Ministry of Family and Social Policies and the Ministry of Justice take direct actions about hate crimes against LGBT people, however they keep silent.

Turkey's agenda is busy with peace-making process between the Turkish army and Kurdish guerillas nowadays but as LGBT organizations and activists we say that peace is not only about disarmament, it is a much wider concept that must guarantee protection and liberty for all, definitely including LGBT people.

–Ömer Akpınar, a spokesman for KAOS GL
———————–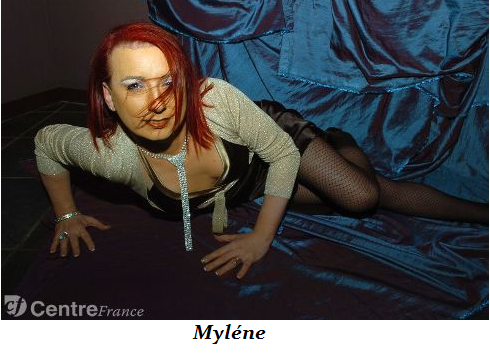 A transwoman named Myléne, described by police and local media as a transvestite or cross-dresser, was discovered by firefighters in her home in Couzeix, Limoges, France on July 25. Firefighters had been called after she had been missing for 24 hours.
The 42-year-old hairdresser had been beaten to death with a hammer. The police used male pronouns to describe her and apparently assume she was a prostitute.
One person has been arrested. Here is an example of the reporting (translated):
But according to our information, the police are also investigating the guests at a party hosted [by] Mylène Wednesday night, just hours before his death. Investigators seek such a man considered a "key witness" in the case of voluntary manslaughter. It would be left alone with the victim in the late evening and could be the last to see him alive.
The last person to see someone alive is often the first person to see that person dead.
———————–
Human Rights Watch has called for an effective investigation into the mob-killing of a transgender person in Jamaica.
Jamaican police should conduct a thorough, impartial and effective investigation into the murder of Dwayne Jones at the hands of a mob in Montego Bay, sometime between July 21 and 22.

Jamaican authorities need to send an unequivocal message that there will be zero tolerance for violence against lesbian, gay, bisexual, and transgender (LGBT) people. The Jamaican government should be protecting everyone's rights and safety, and that includes people who do not conform to society's expectations of how each gender should behave.

–Graeme Reid, LGBT Rights Program director at Human Rights Watch
Jones, dressed as a woman, was dancing with a man at a party when a woman identified Jones as a man. Jones was then attacked by a mob which was armed with knives and hatchets. Jones was also shot once.
Jamaica has a 150-year-old anti-sodomy law left over since colonial days. That fuels the homophobia. Lesbianism is accepted however. The constitutionality of the law is currently being challenged in court.
[Earlier this month] several church pastors in Jamaica led a revival meeting to oppose efforts to overturn the Caribbean country's anti-sodomy law and turn back what they see as increasing acceptance of homosexuality.

Roughly 1,500 people in their Sunday best gathered in a central Kingston park for a spirited religious service, two days before the rare court challenge to Jamaica's anti-sodomy law.
There is local comment from Jaevion Nelson: Make Space for Pariahs.
Every person – gay or straight or transgender – is valuable and has potential to be a productive citizen, but they can't do so if we continue to treat them with hostility.

–Nelson
———————–
In a perhaps vain attempt to finish on an up note, I have part of a letter to the editor in the Bangor Daily News, in response to Maine bigot Michael Heath:
For many Maine Christians like me, Heath's vitriol toward lesbian, gay and bisexual persons is a "perversion" of any reasonable interpretation of the Bible. His bullying of a transgender individual is a reprehensible "perversion" of the principle of love of God and neighbor.

Heath and others like him are "selective" fundamentalists. They have convinced themselves, and would have people believe, that they are unwavering in their adherence to Scripture, interpreted in the strictest literal sense. Ordained 31 years, I have never met a true fundamentalist.

Selective fundamentalists like Heath find a group to hate. Then they use a Bible passage to support their view. This is about hate and not responsible biblical scholarship. When one reads Heath's hurtful and baseless rant in this paper about a trans person in a women's shelter, it's easy to get the picture.

–The Rev. Dr. William M. Barter, Pastor, St. Ansgar Lutheran Church