(2 pm. – promoted by ek hornbeck)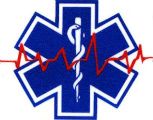 Welcome to the Health and Fitness News, a weekly diary which is cross-posted from The Stars Hollow Gazette. It is open for discussion about health related issues including diet, exercise, health and health care issues, as well as, tips on what you can do when there is a medical emergency. Also an opportunity to share and exchange your favorite healthy recipes.
Questions are encouraged and I will answer to the best of my ability. If I can't, I will try to steer you in the right direction. Naturally, I cannot give individual medical advice for personal health issues. I can give you information about medical conditions and the current treatments available.
You can now find past Health and Fitness News diaries here and on the right hand side of the Front Page.
Four Frittatas and a Terrine
Four of this week's recipes are for small, four-egg frittatas for two, all cooked in an 8-inch, heavy nonstick omelet pan. If you want to double or triple the recipes for a larger crowd, use a 10-inch pan for six to eight eggs and a 12-inch pan for more than eight eggs. You will need to finish the large ones under the broiler for a minute or two to set the top.

The last recipe is more time consuming, but well worth the effort. It's a traditional Provençal terrine of stacked omelets, called a crespéu. Years ago, when I was working on my cookbook "Provençal Light," I researched and wrote a recipe for the dish but never saw it in restaurants or shops. But in the last five years it has become fashionable in Provençal charcuteries, and I see it everywhere. I experimented with a couple of techniques for making it this week, and was so happy to have the results on hand in my kitchen.

~Martha Rose Shulman~
Tomato Frittata
Pasta is just one destination for summer marinara sauce. This dish is the other.

This pretty frittata can be made using peas from the garden, market or freezer.

A sweet-tasting frittata that makes a great meal or snack.
A colorful frittata that makes a great portable meal.
A beautiful terrine made with stacked frittatas.
General Medicine/Family Medical
Program Boosts Blood-Pressure Control for Patients

by Kathleen Doheny, HealthDay
Single-pill approach, large patient registry among key points for success in study

Aug. 20 (HealthDay News) — The rate of blood-pressure control among adults with hypertension who took part in an intensive program offered by their health maintenance organization nearly doubled in nine years, according to a new study.

One key part of the program is treating patients with a single combination blood-pressure pill, which is easier than taking multiple pills for the same condition.
Brain-Damaged Athletes and Impaired Mood, Thinking

by Maureen Salamon, HealthDay
Study adds to understanding of chronic traumatic encephalopathy

A devastating brain disease associated with the head trauma incurred by football players, boxers and other athletes typically affects patients in one of two major ways, a new study suggests.

Boston University researchers found that the neurodegenerative disease chronic traumatic encephalopathy (CTE) initially impairs either behavior and mood, or memory and thinking abilities. The disorder, characterized by impulsivity, depression and erratic behavior, is only diagnosed after death.
Poor Oral Hygiene Tied to Cancer-Linked Virus

by Amy Norton, HealthDay
Avoiding HPV is yet another reason to take care of your teeth, gums, experts say

Aug. 21 (HealthDay News) — People whose teeth and gums are in poor condition may be more susceptible to an oral virus that can cause certain mouth and throat cancers, a new study suggests.

Researchers found that of more than 3,400 U.S. adults, those who rated their oral health as "poor" to "fair" were more likely to have an oral infection with human papillomavirus (HPV), which, in certain cases, can eventually lead to cancer.
Family History of Diabetes and Prediabetes Risk

by Robert Preidt, HealthDay
However, the effect was strongest for people who were not obese

Aug. 22 (HealthDay News) — Before full-blown diabetes sets in, people typically develop a syndrome known as "prediabetes." Now a new study shows that people who are not obese but who have a family history of diabetes are at higher risk of becoming prediabetic, too.

Prediabetes is a condition where blood sugar levels are higher than normal, but not as high as seen in diabetes.

It was known that a family history of type 2 diabetes increases a person's risk of diabetes, but it was not known if it increased the risk of prediabetes.

In the study, researchers led by Dr. Andreas Fritsche of the German Center for Diabetes Research looked at more than 5,400 people with normal blood sugar levels and more than 2,600 with prediabetes.
Getting to Root of Redheads' Higher Melanoma Risk

by Robert Preidt, HealthDay
Gene mutation tied to ginger tresses may also play role in promoting cancer, mouse study suggests

Aug. 22 (HealthDay News) — It's well known that natural redheads are at higher odds for deadly melanoma skin cancer, and new research in mice may help explain why.

Researchers at Harvard Medical School say the genetic mutation responsible for red hair and light skin also appears to promote a well-known cancer-causing pathway.
Early Treatment May Reduce Disability After Stroke

by Steven Reinberg, HealthDay
Administering clot-busting drugs within 90 minutes of mild stroke boosts odds for recovery, experts say

Aug. 22 (HealthDay News) — People suffering mild to moderate ischemic strokes who get immediate medical treatment can greatly reduce their odds of disability, a new study suggests.

An ischemic stroke occurs when a clot blocks blood flow to the brain. According to the American Stroke Association, nearly nine out of every 10 strokes are ischemic strokes. Current guidelines recommend giving a clot-dissolving drug within 4.5 hours of stroke onset.
Damaged Heart Cells Made Healthy Again in Lab

by Randy Dotinga, HealthDay
Ultimate goal is cellular 'patch' after heart attack

Aug. 22 (HealthDay News) — Scientists report that they've transformed one kind of human heart cell into another in laboratory experiments, a promising development in the bid to find ways to repair damage from heart attacks.

The research is far from ready for prime time, however, and it's not clear if the strategy will work in live people.

Still, the treatment is a promising approach to regenerating organs "that would harness cells already within a damaged organ and convert them to the type of cells that are needed for that organ to function," said study co-author Dr. Deepak Srivastava, director and senior investigator at the Gladstone Institute of Cardiovascular Disease in San Francisco.
Calcium Plus Vitamin D Won't Cure Joint Pain: Study

by Robert Preidt, HealthDay
Severity of condition did not improve in women who took supplements over 2-year period

Aug. 23 (HealthDay News) — Older women seeking a cure for swollen, painful joints likely will find that taking calcium and vitamin D supplements won't reduce the severity of their condition, a new study reveals.
Who Will Care for Adults With Autism?

by Serena Gordon, HealthDay
Limited resources and varying needs present a daunting challenge

Aug. 23 (HealthDay News) — The vast majority of youngsters with autism will grow up to be adults with autism.

An estimated one of every 88 children in the United States has an autism spectrum disorder, according to the U.S. Centers for Disease Control and Prevention. That means that 45,000 to 50,000 kids with autism turn 18 each year, says autism researcher Paul Shattuck, from Washington University in St. Louis.
Shoe Inserts Don't Help Arthritic Knee Pain: Study

by Steven Reinberg, HealthDay
Although inexpensive and noninvasive, treatment is ineffective, review concludes

Aug. 20 (HealthDay News) — Lateral wedge shoe inserts don't appear to relieve pain in patients suffering from osteoarthritis of the knee, a new study finds.

These inexpensive plastic inserts (or insoles) are designed to shift body weight from the inside of the knee to the outside in hopes of reducing pain, but, according to a review of 12 studies, they don't do the job.
Warnings/Alerts/Guidelines
Epilepsy Drug Warnings May Slip Through Cracks

by Robert Preidt, HealthDay
1 in 5 neurologists unaware of updated safety risks identified by FDA, survey finds

Aug. 19 (HealthDay News) — One-fifth of U.S. neurologists are unaware of serious safety risks associated with epilepsy drugs and are potentially risking the health of patients who could be treated with safer medications, a new study reveals.

The 505 neurologists who took part in the survey between March and July 2012 were asked if they knew about several epilepsy drugs' safety risks recently identified by the U.S. Food and Drug Administration.
Women's Health
Women Smokers and Risk of Lethal Stroke

by Robert Preidt, HealthDay
Hemorrhagic, or bleeding, stroke odds 17 percent higher than for men who smoke

Aug. 22 (HealthDay News) — Men and women who smoke face similar stroke risks, but female smokers may be at greater risk for a more deadly and less common type of stroke, according to a new study.

Researchers examined data from more than 80 international studies published between 1966 and 2013 and found that smoking is associated with a more than 50 percent increased risk of ischemic stroke in both men and women.
Move More to Control Weight Gain During Pregnancy: Study

by Robert Preidt, HealthDay
Staying active throughout the day helps prevent obesity-related complications

Aug. 23 (HealthDay News) — Most pregnant women don't get enough physical activity throughout the day to prevent excess weight gain, a new study finds.

If a woman gains too much weight during pregnancy, it increases her risk for complications such as preeclampsia (high blood pressure and excess protein in the urine) and for obesity after delivery, and also ups the baby's risk for childhood obesity.
Men's Health
U.S. Circumcision Rates Drop by 10 Percent: CDC

by Steven Reinberg, HealthDay
Whether male babies undergo procedure has become a personal decision between families and their doctors, experts say

Aug. 22 (HealthDay News) — Male circumcision rates in the United States declined 10 percent between 1979 and 2010, federal health officials reported Thursday.

Over 32 years, the rate of newborn circumcision — the surgical removal of foreskin from a penis — performed in hospitals dropped from 64.5 percent to slightly more than 58 percent, according to the U.S. Centers for Disease Control and Prevention.
Pediatric Health
'Fat Letters' and the Childhood Obesity Debate

by Alan Mozes, HealthDay
Experts, parents split over schools' role in weight screening

Aug. 21 (HealthDay News) — If their kids are frequently tardy, truant or failing to turn in homework, parents of U.S. schoolchildren expect to be notified. And in some districts, they might be contacted about yet another chronic problem: obesity.

The "fat letter" is the latest weapon in the war on childhood obesity, and it is raising hackles in some regions, and winning followers in others.
Antipsychotic Drugs May Triple Kids' Diabetes Risk

by Dennis Thompson, HealthDay
This class of drugs is increasingly used to treat children with ADHD, depression

Aug. 21 (HealthDay News) — Antipsychotic medications such as Seroquel, Abilify and Risperdal can triple a child's risk of developing type 2 diabetes within the first year of usage, according to a new study.

Powerful antipsychotics traditionally were used to treat schizophrenia. Now the majority of prescriptions for antipsychotic medications are for treatment of bipolar disorder, ADHD and mood disorders such as depression, according to prior research.

But antipsychotic drugs make a child much more likely to develop type 2 diabetes than the medications typically prescribed for these other psychiatric conditions, said corresponding author Wayne Ray, director of the division of pharmacoepidemiology at the Vanderbilt University School of Medicine, in Nashville, Tenn.
Childhood Bullying Scars Can Last Into Adulthood

by Robert Preidt, HealthDay
Higher risk of illness, work and social problems seen in long-term study

Aug. 20 (HealthDay News) — Highlighting the harm caused by bullying, a new study finds the effects of childhood bullying last into adulthood and can lead to problems such as illness, job difficulties and poor relationships with others.

Researchers assessed 1,420 people four to six times between the ages of 9 and 16, and then again when they were between ages 24 and 26. The participants included victims of childhood bullying, bullies and those in both categories, known as bully-victims.
Child's Risk When Older Sibling Has Autism

by Kathleen Doheny, HealthDay
About 7 times higher odds seen for full-siblings in large Danish study, lower than other research

Aug. 19 (HealthDay News) — Children who have an older sibling diagnosed with autism are known to be at higher risk for the disorder themselves, but exactly how much of an increased risk has been debated.

In a large new study, Danish researchers have found that risk, which they call recurrence risk, may be lower than other studies have suggested. "The recurrence risk of autism spectrum disorders is about seven times the risk of the general population," said Therese Koops Gronborg, a Ph.D. student at Aarhus University who led the study.
Kids With Type 1 Diabetes: Insulin Pumps Better?

by Robert Preidt, HealthDay
Over a median of 3.5 years, the devices worked better at controlling blood sugar, researchers say

Aug. 19 (HealthDay News) — Devices called insulin pumps may work better at controlling blood sugar in children with type 1 diabetes than insulin injections, a new study finds.

They might also cause fewer complications, the Australian researchers said.
Aging
Copper in Environment May Be Tied to Alzheimer's

by Robert Preidt, HealthDay
Researchers looked at effect of common mineral on mice, human brain cells

Aug. 19 (HealthDay News) — Copper appears to be one of the main environmental factors that cause Alzheimer's disease and contribute to its progression, according to a study of mice and, in some phases, human brain cells.

The common metal prevents the clearance and accelerates the accumulation of toxic proteins in the brain, the researchers said.

"It is clear that, over time, copper's cumulative effect is to impair the systems by which amyloid beta is removed from the brain," study author Rashid Deane, a research professor in the department of neurosurgery at the University of Rochester Medical Center, said in a medical center news release.
Mental Health
Could Blood Test One Day Predict Suicide Risk?

by Amy Norton, HealthDay
Levels of certain proteins may indicate vulnerability, preliminary research suggests

Aug. 20 (HealthDay News) — Levels of certain blood proteins may rise before a person commits suicide, a small study suggests, and researchers hope the findings will lead to an objective way to measure suicide risk.

Any such test is a long way off, experts say. But the new research, published online Aug. 20 in the journal Molecular Psychiatry, is a step in that direction.
Volunteering May Make People Happier, Study Finds

by Robert Preidt, HealthDay
Review also finds that those who 'give back' tend to live longer

Aug. 23 (HealthDay News) — Volunteering may improve your mental health and help you live longer, a new review suggests.

Researchers analyzed data from 40 published papers and found evidence that volunteers had a 20 percent lower risk of death than non-volunteers. In addition, volunteers had lower levels of depression, increased life satisfaction and enhanced well-being.
Some Video Games May Boost Brain's Flexibility

by Robert Preidt, HealthDay
Real-time strategy games hone ability to think on the fly, says researcher

Aug. 23 (HealthDay News) — Playing certain types of video games can boost a person's flexible thinking skills, according to a new study.

The findings could lead to new treatments for people with brain injuries or conditions such as attention-deficit/hyperactivity disorder (ADHD), the researchers suggest.
Nutrition/Diet/Fitness
Fruit-Rich Diet Might Lower Aneurysm Risk

by Robert Preidt, HealthDay
Antioxidants may explain finding from large Swedish study, author says

Aug. 19 (HealthDay News) — Eating lots of fruit might decrease your risk of developing a dangerous abdominal aortic aneurysm, according to a large, long-running study.

An abdominal aortic aneurysm is a bulge in the wall of the part of the aorta — the largest artery in the body — that runs through the abdomen. If an aneurysm ruptures, there is a high risk of death from bleeding. Ultrasound screening can detect the condition. [..]

People who ate two servings of fruit a day had a 31 percent lower risk of the condition and a 39 percent lower risk of rupture than those who didn't eat any fruit, according to the study, which appeared in the journal Circulation.
Plastics Chemicals May Boost Kids' Risk for Obesity, Diabetes

by Dennis Thompson, HealthDay
Studies tied phthalates, BPA to insulin resistance, higher body fat

Aug. 19 (HealthDay News) — Chemicals used in plastic food wraps and containers could be contributing to childhood diabetes and obesity, two new studies claim.

One study links phthalates to increased insulin resistance in children, while another associates bisphenol A (BPA) with high body-mass index (BMI) and expanding waistlines. Both studies appear online Aug. 19 and in the September print issue of Pediatrics.
Nicotine Addiction Level May Predict Weight Gain in Ex-Smokers

by Dennis Thompson, HealthDay
On average, people in study put on less than 3 pounds in 3 months after quitting

Aug. 21 (HealthDay News) — Smokers with a serious nicotine addiction are more likely to gain weight than folks who are less addicted when they try to quit, even if they use nicotine replacement therapy, according to a new study by Japanese researchers.

The people who quit smoking as part of the study gained an average 2.4 pounds over three months, even though they received support from nicotine patches or the oral medication varenicline (Chantix), which blocks the effect of nicotine on the brain, doctors from Kyoto Medical Center reported in the August issue of PLoS One.