…cause the vandals stole the handle.
A group of graffiti artists (BlakCollectiv), led by Kalkidan Assefa, created an impressive, and legal, mural during Ottawa's Pride Week honoring transgender women of color who had been murdered during the past year.
On Wednesday night an unknown person or group who were offended by the memorial spray painted over much of the mural and added these sentiments:
RACIST BULLS–T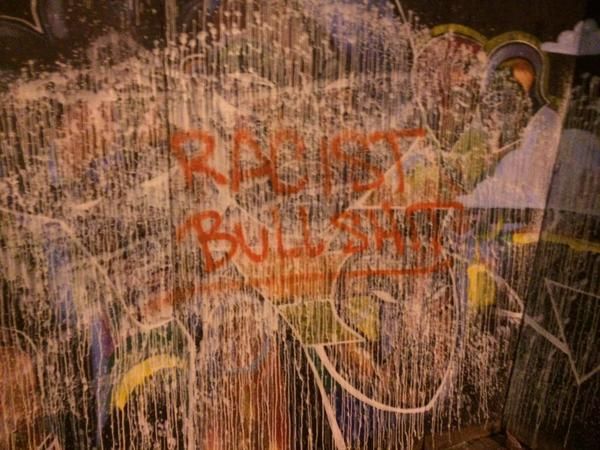 ALL COLORS MATTER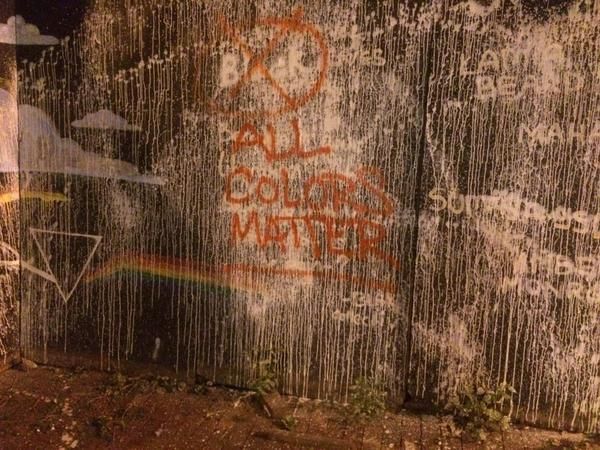 ALL LIVES/NO DOUBLE STANDARD/YOU'VE BEEN WARNED.