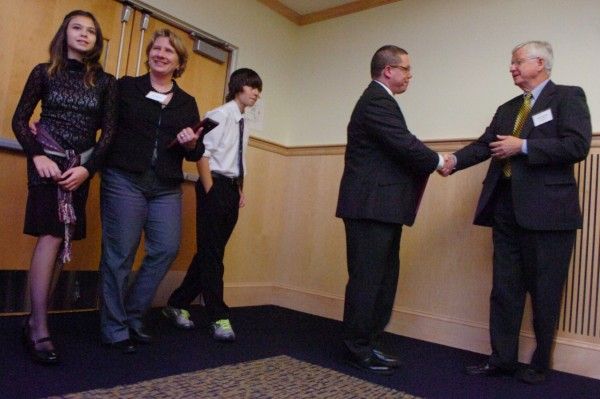 Several social welfare groups have joined an amicus brief in the Case of Doe v. RSU 26 (formerly the Orono School District), which has been appealed to the Maine Supreme Court. The Maine Chapter of the American Academy of Pediatrics, the Maine Chapter of National Association of Social Workers and the Maine Psychological Association have joined with the Trans Youth Equality Foundation, the Maine Women's Lobby, and the Downeast and Southern Maine chapters of the Gay, Lesbian & Straight Education Network (GLSEN) to file a brief in the case, which involves a transgender girl (now publicly identified as Nicole Maines) who was forced to stop using the girl's restroom at her Orono elementary school in 2007.
When she was in the fifth grade, Susan Doe (as she is identified in the suit), was forced to use a separate, staff-only restroom after the grandfather of another (male) student complained that she was a boy and shouldn't be allowed to use the girls' restroom.
Nicole Maines has identified as a girl from a very young age and dressed, acted, and looked like a girl. She is now 16.
The thought of me being a boy just kind of makes me cringe. I couldn't do it. So I would always wear the turtleneck shirt as long hair. I was always into the girl characters of everything. That's how I rolled. I was like, yeah, I'm a girl. I don't think I could be a boy.

–Nicole Maines, 2011