You know how it is….. that moment…? You're sitting at a stop light maybe, or just at a park, and the birds are chirping and squawking, dotting a the power line or blanketing the limbs of an oak tree. Then suddenly, they take flight. Almost as one. What was their cue? And … how do they DO that … with no committee meetings, no caucus, no vote… ?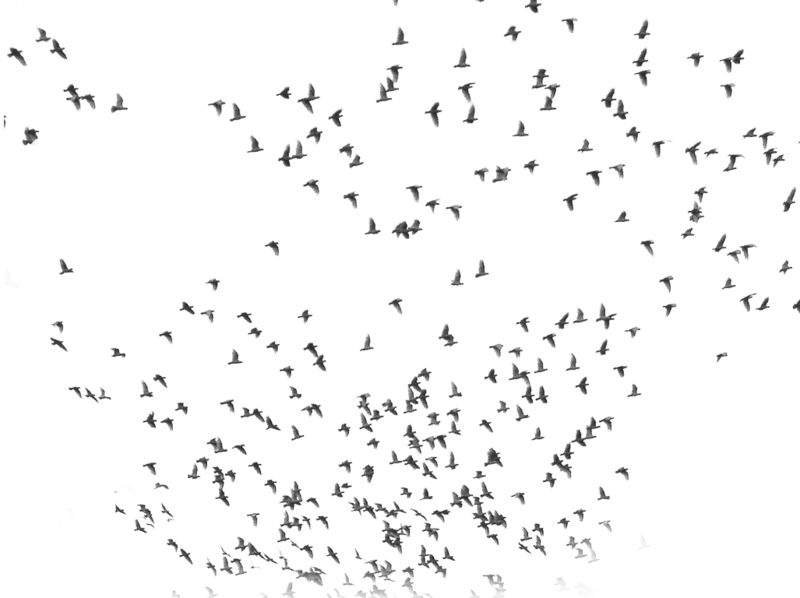 We're not the only ones scratchin' our heads… Saw this posted at commondreams (and elsewhere I think, but I dont see where)…
We Need Your Ideas: A Call for Direct Action in the Climate Movement

An open letter from the Rainforest Action Network, Greenpeace USA, and 350.org:

What will it take to finally get serious about climate change?

by Bill McKibben, Phil Radford, & Becky Tarbotton

… Time is not on our side, so we've concluded that going forward mass direct action must play a bigger role in this movement, as it eventually did in the suffrage movement, the civil-rights movement, and the fight against corporate globalization. Even now, environmentalists in places like the coalfields of Appalachia have been putting these tactics to good use, albeit in small ways. (In the spring of 2009, our three groups worked with others to pull off a large-scale action outside the congressional power plant in D.C. that resulted in a promise that it would cease to burn coal.) History suggests, in other words, that one way to effectively communicate both to the general public and to our leaders the urgency of the crisis is to put our bodies on the line.

Nobody can predict which one event will trigger social change. Paul Revere was not the only rider to warn of the British advance, and many people refused to move to the back of the bus before Rosa Parks. But we do know two things. First, that we must act with unity, and second, many minds working together are likely to be smarter. So we're asking for your help. As you go about your other work on behalf of the planet and its diverse communities, think about the possibilities for direct action, and write them down and send them to us.

snip

Note too that though this letter comes from just three environmental groups, we want this fight open to everyone. We'll happily work with any organization that shares our goals and tactics as plans go forward; in fact, we think that breaking down boundaries between groups is key to any chance at success. We'll do our best to reach out, but please make sure you let us know you want to be involved.

We've set up a special email address for ideas: [email protected]

By late autumn, we hope we'll have been able to mine those ideas and start coming up with coherent plans for actions starting next spring.