now cross posted at Wild Wild Left (warts and all…lol)
OTW = Off the Wall .. my series, the first of which is here, having to do with multi-cultural and diversity topics.
NOTE: I decided to make this Part One because I had entirely too much fun googling related topics & pics, and I got a little lost sidetracked. Lol. I have a certain direction I want to take this, but it may take me another week to actually get there! So there will be a Part Two (at least). Thanks for your patience. Heh.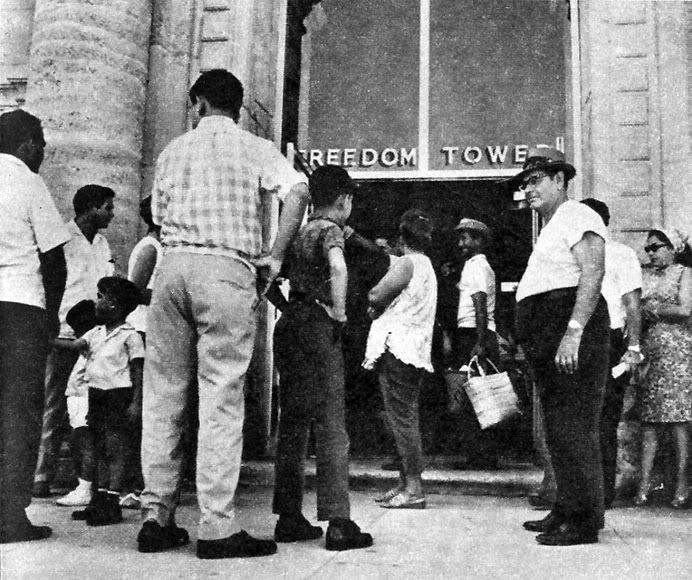 In 1960, when the first wave of Cuban refugees arrived in droves in Miami Florida, I was about 4 years old. So were a number of Cuban children who would become my classmates, age-mates, rivals and friends. I was just a regular ol', you know, American. My WASP Dad was from Ohio and my Irish Mom, western Massachusetts. Miami was, at the time, a blend of New England transplants, retired New York Jews (Miami Beach), and more. I was considered a bit of a rarity in that I was actually born there, a "native". The huge intake of hundreds of thousands of Cubans in such a short period of time had quite an impact on the city. Since I was only 4 at the time, what do I know? But trust me, it did.