Welcome to The Breakfast Club! We're a disorganized group of rebel lefties who hang out and chat if and when we're not too hungover  we've been bailed out we're not too exhausted from last night's (CENSORED) the caffeine kicks in. Join us every weekday morning at 9am (ET) and weekend morning at 10:30am (ET) to talk about current news and our boring lives and to make fun of LaEscapee! If we are ever running late, it's PhilJD's fault.  
(Truth be told, friends, we're really not that disorganized; the fact that we've managed to put this series together and stick with it disabuses the notion that we're disorganized, right?  Also, I wish I had a censored night once in awhile, but alas, this is something my producers made me say.)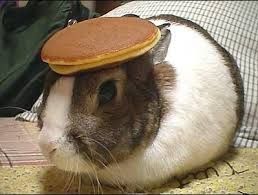 Just so you know, I usually spend hours working on my breakfast club posts, but I'm having a brunch tomorrow and will be entertaining my boyfriend from high school (a cool rock musician) and his wife (a cool doctor), and a new friend I met on a temp job and her fiancee, who are moving to the Midwest in a few days. I want to get back into the kitchen! We are having a quinoa salpicon, green tea noodle salad, oeuf cocottes with salmon and dill, mini quiches, charcuterie and cheese, nuts, olives, bread, fruit and coconut jello with fruit! Plus I am going to juice some oranges and add prosecco to that for yummy brunch drinks. So, forgive me if it seems like I'm rushing through this post because, in fact, I am.
This Day in History
This bit was posted at Voices on the Square, The Stars Holllow Gazette, Docudharma, and Daily Kos.