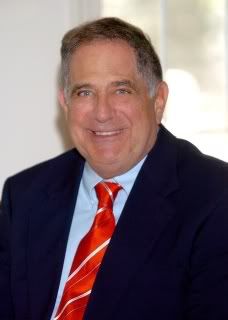 Crossposted at Huffington Post.
As I surf the Internet and visit my favorite blogs, I read that many people are saying "why didn't Barack Obama say this" or "why didn't Obama say that?" Many prominent Mideast experts and bloggers are expressing disappointment in Obama. They say his address to the Arab-Muslim world was "status quo patronizing," "nothing but empty words," "lip service," and much more. Jack Shaheen, one of the world's foremost authority on media images of Arabs and Muslims, said he was duly impressed with Obama's address to the Muslim world.
Shaheen is the author of the groundbreaking work "Reel Bad Arabs: How Hollywood Vilifies a People." His second book "Guilty: Hollywood's Verdict on Arabs after 9/11," was recently named the 2008 "Forward Magazine" social sciences book of the year. Shaheen says Obama's message set a positive tone for a sincere dialog about Muslims and Arabs myths and realities. He believes Obama "brought these issues in a very candid and articulate manner to the forefront and he is committed from the get-go."
I interviewed Shaheen shortly before the 2008 general election for Off the Bus and I checked back in to find out what he thought of Obama's address to the Arab-Muslim world.