Hello!
It's Transgender Awareness time. In some locations it's the entire month of November. Some locales are celebrating for a week…generally around November 10-20…ending with Transgender Day of Remembrance on November 20 and/or Transgender Day of Celebration on November 21.
So I guess it is my job to help make you aware. 🙂
I've got some videos from the I Am project and some news bits which I hope fit that agenda.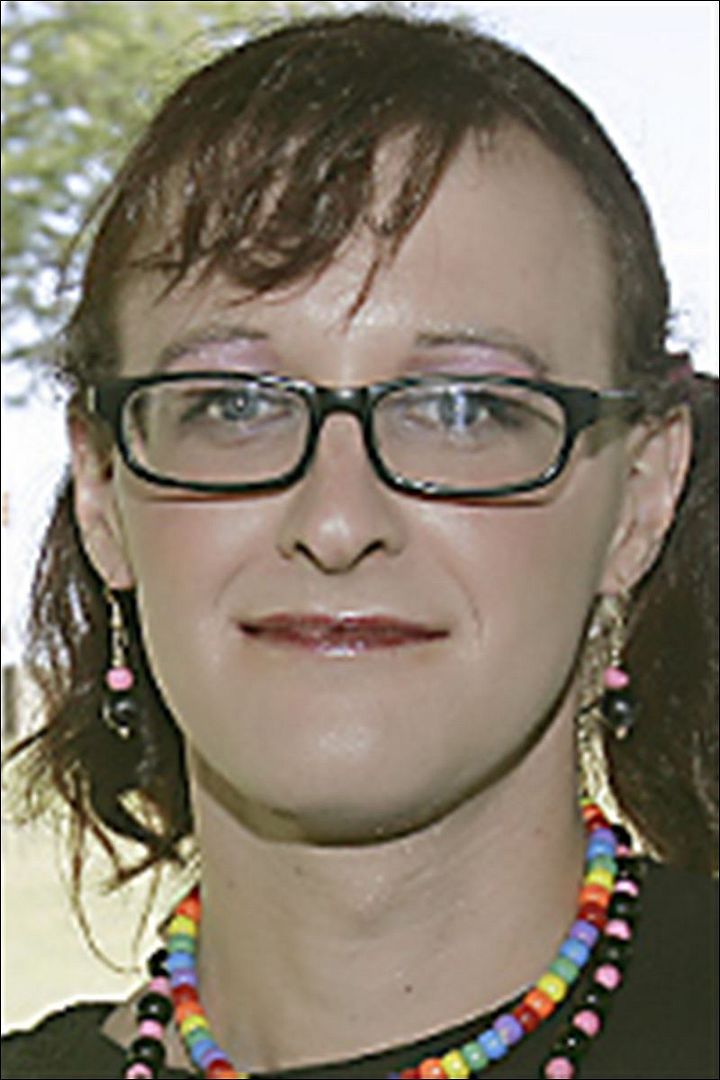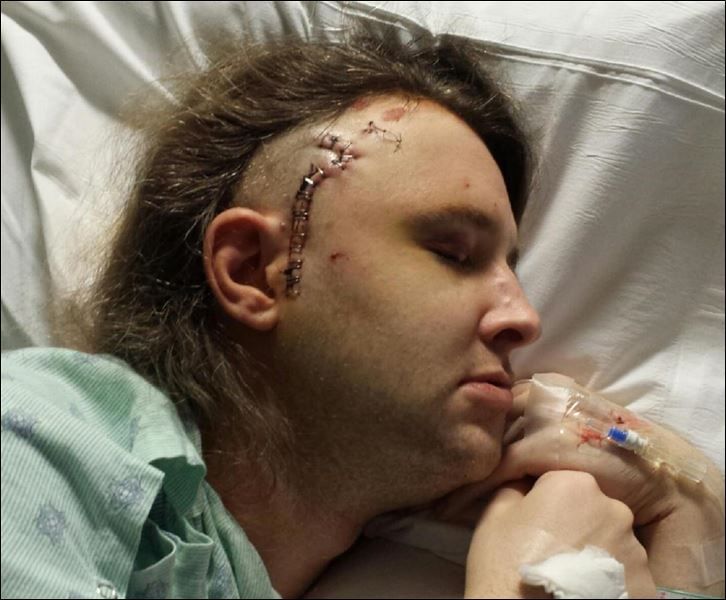 In Toledo, OH transwoman Candice Rose Milligan, 33 was followed by a group of three men before one of them shouted "That's a dude in a dress!" The men then attacked Ms. Milligan before robbing her.
The victim was released from hospital yesterday after undergoing two surgeries, one to relieve a hematoma in her brain and the other to wire her broken jaw shut.
She'll be down for the count for a while. But she's strong. She wants everyone to know how hate-filled and horrific this crime was.

–Dave Crafts, Equality Toledo
Ms. Milligan was walking on Madison when three men approached her, made derogatory comments, and then one of the men punched Ms. Milligan in the face, mouth, and head, according to a Toledo police report. Once Ms. Milligan was on the ground, the other men kicked and punched her. One of them grabbed a cell phone from Ms. Milligan's hand and then fled.
This doesn't fit in the definition of [a race, religion, or ethnic intimidation enhancement] exactly because, if it's anything, it may have been done because of his sexual orientation, but we haven't proven that either.

–Sgt. Joe Hefffernan
Assaults like this go very underreported if not unreported," Mr. Crafts said. "We know there's stuff like this going on all the time. Victims are afraid to report because they're not sure what type of response they'll receive.

–Craft
See above.
We are outraged with the continued anti-transgender violence taking place across the country. The recent brutal attack against a transgender community activist underscores the need for strong nondiscrimination laws to prevent violent anti-LGBTQ hate crimes. Our thoughts and prayers are with Candice, her friends, and family. We hope for a quick and healthy recovery. We will continue to monitor the situation in Toledo as we call on the local authorities to use every tool in their power to bring justice to Candice and the transgender community.

–Rev. Darlene Nipper, National LGBTQ Task Force Action Fund
Toledo Councilman Jack Ford is asking for an investigation by the Justice Department.
No one at anytime should be subjected to violent assault and battery

–Mr. Ford
One of the men has been caught and charged with robbery and is being held in jail in lieu of $25000 bond.
The Toledo Blade felt obligated to increase Ms. Milligan's chances of being revictimized by providing her birth name.
Alex's rap at Camp Aranu'tiq (a summer camp for trans kids):
Massachusetts' Simmons College has joined Mills and Mount Holyoke to become the third US women's college to formally open its doors to transgender and gender nonconforming undergraduates.
While Simmons quietly has been admitting such students for years, the small private college in the Fenway said it felt the need to clearly state its policy because societal changes are redefining how individuals, particularly young people, identify themselves. For example, some people identify as neither male nor female or as both genders.
Traditional notions of womanhood and femaleness are being challenged, and new laws are emerging to protect transgender individuals.

–Simmons President Helen Drinan
Under the Simmons policy, the school will accept students born female, regardless of current gender identity, and also those born male who now identify themselves as female.

Undergraduate applicants are not required to provide government-issued documentation proving their gender identity.
It's a relief to have those things written down and set in stone.

–Danny Boucher, a 21-year-old junior who was assigned as female at birth and now identifies as a transgender male. Simmons is aligning itself right now on the right side of history.
Smith and Wellesley have said that they are exploring what it means to be a women's college.
There have been a handful of individuals who believe this is the wrong decision and is de facto coeducation or a violation of their moral, political values,"

Some had questions and some people have said we won't continue to give to the college, or "we don't feel like we belong in this community."

But, very few people have pushed back. Overwhelmingly, the alumnae community, the student body, the faculty, and staff have been supportive.

–Mount Holyoke president Lynn Pasquerella, in a recent interview.
[The college's admissions policy] communicates to our community and to the external world that we strive to be a welcoming place where a range of gender identity and expression can exist.
Cleveland Council members will debate next week (Nov. 12) whether or not transgender people should be protected by the city's non-discrimination in public accommodations ordinance. The legislation was introduced by Councilmen Joe Cimperman and Matt Zone. Some believe the move is in response to Cleveland hosting Gay Games 9 this past summer.
I think that it is going to have an astronomical impact on us – more than folks realize right now and especially when we're talking about 'economic impact,' That's a buzzword right now around the Gay Games. People are like, 'Oh! They're going to bring so much money here. There's such an economic impact!

My challenge to that is there has always been an economic impact. I can't tell you how many of my peers have left Cleveland and left Ohio – people who are incredibly educated and really have a lot to offer to the economic development of the city, but they leave. They go to places like New York or places like San Francisco – places where they have more rights.

–Christen Duvernay, Diversity Center of Northeast Ohio
Now, not that this is advised at all, but you can cycle through the cheery NEOMG (Northeast Ohio Media Group) comments about this story – and the inevitable comments at the bottom of this page – to get a sense of the absurdity that follows conversations like this. Example: "Do you have a daughter? Do you mind a bunch of men walking into the restroom with her? Yeah did not think so." The updated law isn't going to allow men to hang out in women's restrooms or vice versa. This points to a fundamental misunderstanding of who the transgender community comprises, of what "transgender" as a signifier denotes.
A little lagniappe for those who have a religious bent:
Tia Michelle Pesando is described as the world's first transgender Roman Catholic consecrated maiden (actually, she is intersex). She is in the process of joining the Carmelite Order of sisters.
Pesanda has written a book: Why God doesn't hate you
Kimball, (Kimy) Hartman, the transgender woman who has attacked in Bushwick, Brooklyn, last month, is up, has been identified, and is speaking.
A month after four biased brutes caved her head in with a plexiglass board, the defiant 28-year-old tattoo artist has no plans of moving.

She will walk down the block where she was brutalized once again, she promised. And if she sees any of the monsters who sent her to the hospital, she's going to look at them in the eye, smile, and say, "How you doin'?"

"I just want to live a normal life like everyone else has," she said Thursday. "I don't like people who are weak getting hurt by people who are stronger than them. I think it's bad."