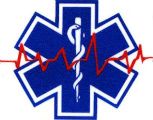 Welcome to the Health and Fitness News, a weekly diary which is cross-posted from The Stars Hollow Gazette. It is open for discussion about health related issues including diet, exercise, health and health care issues, as well as, tips on what you can do when there is a medical emergency. Also an opportunity to share and exchange your favorite healthy recipes.
Questions are encouraged and I will answer to the best of my ability. If I can't, I will try to steer you in the right direction. Naturally, I cannot give individual medical advice for personal health issues. I can give you information about medical conditions and the current treatments available.
You can now find past Health and Fitness News diaries here and on the right hand side of the Front Page.
A Provençal Reunion, With Vegetables at the Center of the Plate
Last month I had a reunion in Provence with friends who discovered this magical region of France with me more than 30 years ago. It was a true southern French vacation – we relaxed, we went to the market, we cooked. Market stalls were piled high with summer squash, tomatoes and eggplant, green beans – both regular ones and the flat ones that we call romano beans and that my Provençal market labeled cocos – onions of all kinds, braids of plump pink garlic, and leeks. [..]

When you're summering in Provence, it's easy to put vegetables seasoned with the thyme, rosemary and savory that grows everywhere at the center of your plate every day. But it's also easy to do that here.

~Martha Rose Shulman~
Salade Niçoise With Yogurt Vinaigrette
The market tomatoes, green beans, peppers, cucumbers and lettuces were irresistible, and we would have been happy to dine on this iconic Provençal salad every day.
A variety of wheat berry called petit épeautre is one of the traditional grains in the inland Provençal regions. It's like farro but slightly softer.
The leeks are braised in wine and water or stock until soft and golden, then topped with Parmesan and run under a broiler, so you get a crunchy layer on top of soft cooked leeks.
You can use the same filling for stuffed tomatoes. The bread is soaked in milk, so if you have some stale bread lying around, this is a great use for it.
You could make a different dish with tomatoes and eggplant every day of the summer in Provence.