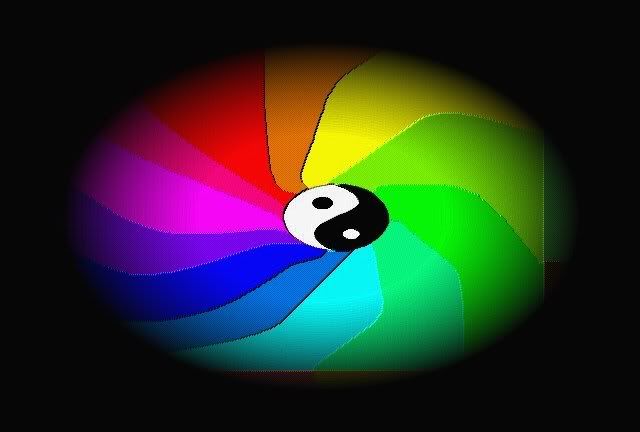 I have spent most of this past week waiting for release of the results of a survey to be entitled Injustice at Every Turn, which was jointly undertaken by the National Gay and Lesbian Task Force's Transgender Civil Rights Project and the National Center for Transgender Equality. As of Thursday evening, as I am writing this, it has not yet been released.
But some other news has.
The Inter-American Commission on Human Rights released a statement addressing its concern about the continuing murders of transwomen in Honduras. Entitled IACHR DEEPLY CONCERNED ABOUT MURDERS OF MEMBERS OF THE TRANSGENDER COMMUNITY IN HONDURAS, the IACHR, an autonomous arm of the Organization of American States (OAS), stated that it
is deeply concerned about serious threats, acts of violence and murders against members of the transgender community in Honduras.
In the last two months, seven transgender persons have died in circumstances that have not been fully investigated:
Idania Roberta Sevilla Raudales (58) (November 29, 2010), found dead in her home in Comayaguela, her arms and legs tied with cable cords and her throat slit
Luisa Alex Alvarado (23), found in a gutter outside her home in Comayaguela, with multiple wounds to her face (December 18, 2010)
Lady Oscar Martínez Salgado (45), stabbed and burned in her Tegulcigalpa residence (December 20, 2010)
Reana Bustamante, also known as "the youth Cheo", stabbed to death and left on a main street of Tegucigalpa (December 29, 2010)
Génesis Briget Makaligton, strangled to death on a busy street in Comayaguela, under the dead body of a man (January 7, 2011)
Fergie Alice Ferg, who was shot multiple times in the head and chest in the streets of San Pedro Sula (January 18, 2011)
In its report Honduras: Human Rights and Coup d'État, the Commission concluded that discrimination against members of the community of lesbians, gays, bisexual, transgender and intersex persons (LGBTI) has increased.
On January 29, 2010 the Commission adopted precautionary measures in favor of several members of that community and of the organization Catrachas, due to threats and attacks against them.  The recent murders bring the number of reported violent deaths to 34 members of the LGBTI community since June 2009 and, in particular, of leaders Neraldys Perdomo and Imperia Gamaniel Parson, of the organization Colectivo Unidad Color Rosa, and Walter Trochez.

 

The IACHR calls upon the State of Honduras to prevent acts of discrimination and violence against members of the LGBTI community, and to investigate, prosecute and punish those responsible and redress promptly and diligently the violations.

 


Impunity constitutes non-compliance with the State's duties, it is harmful to the victim, his or her next of kin and society as a whole, it fosters recidivism of human rights violations, and it creates total defenselessness of victims and their relatives. Therefore, the State carries the international obligation to prevent human rights violations; should they occur, the State has an obligation to investigate them and prosecute and punish those responsible.
 

 

The video is from CNN
There is another report from Human Rights Watch entitled Not Worth a Penny, which can be accessed here.
On January 31, the Center for American Progress Idea of the Day was Government Must Tackle Gay and Transgender Homelessness. It addressed President Obama's plan to end homelessness in the United States…and those who are very often left behind in such plans.
The president's plan references gay and transgender Americans, particularly unaccompanied youth, and one of the plan's goals is to make information more readily available to all levels of government, nonprofits, philanthropy, and the private sector when working with the gay and transgender community. This inclusion is an important step forward, considering that gay and transgender Americans were essentially absent from previous government strategies to end homelessness in the United States.
More about the problem can be found in the CAP's brief Helping All of Our Homeless, in which the emphasis is on the word All. Out of the 1.6 million to 2.0 million homeless youth every year, approximately 1/5 are gay and/or transgender.
Yet the federal government should be much more explicit in its efforts to tackle gay and transgender homelessness if homelessness overall is to be eventually eradicated. The reason: Research suggests that gay and transgender youth and adults are at a higher risk of homelessness compared to other homeless Americans. Gay and transgender youth often face rejection at home and at school, leading to a series of failures in social safety nets that often ends with youth on the streets.
Given that we live in a society in which workplace discrimination against GLBT people is the norm and apparently accepted by people as just, regardless of political inclination, poverty is the fate of many gay and transgender adults. Hence, many GLBT youth see not much of a future as GLBT adults.
Given the paucity of services and support for gay and transgender homeless youth, as we documented in our report earlier this year, it is reasonable to assume that many of these youth have a hard time transitioning to a successful and stable adulthood.
The CAP recommendations are four-fold:
Train federal agency workers and federal grantees to be culturally competent and knowledgeable about the gay and transgender community and its needs
Develop and fund research and data collection on homelessness and the gay and transgender population
Ensure affordable housing programs are accessible to gay and transgender people
Improve economic security protections for members of the LGBT community
The last of those would likely involve ENDA…and we can see for ourselves how far that has gotten.
The research for CAP was carried out by Jeff Krehely and Jerome Hunt.