(10:30AM EST – promoted by Nightprowlkitty)
http://www.latimes.com/news/op…
By Arnold Schwarzenegger

September 24, 2010

Los Angeles Times
It would also make California a laughing stock.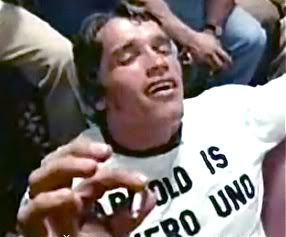 But you already did that.

Republican Governor of CA, Arnold Schwarzenegger Smoking Pot
video here:

http://www.livevideo.com/video…
Republican Governor of CA telling reporter he smoked pot with Tommy Chong because he knows how to have a good time
Schwarzenegger was open to legalizing it last year. What happened ?
We elected a Democratic President.
The Department of Homeland Security plane, a Swiss-built Pilatus PC-12 Spectre, was requested on April 9 as the Metro Vice, Narcotics and Intelligence task force prepared to launch a series of searches of buildings where investigators suspected marijuana was being grown illegally.
The PC-12 flew over five sites in Colorado Springs on April 27 using a thermal imaging camera to pick out locations producing an unusual amount of heat, according to Homeland Security documents. Police often look for high heat and electricity use because of the lights and greenhouse conditions needed to grow the plants indoors.
And because it's the Federal Department of Homeland Security running the show for Eric Holder, DEA and the U.S. Attorneys' offices issued no press releases and held no press conferences.

Despite campaign promises to the contrary, the Department of Justice under President Barack Obama and Attorney General Eric Holder hasn't stopped raiding marijuana dispensaries operating in states where sale of the drug in many forms, such as Cbd gummies, is legal for medical purposes. But the DOJ has demonstrated one marked change now that it's under Democratic control: The department has stopped publicizing medical marijuana raids, both by requesting that more cases be sealed under court order and by refusing to distribute press releases.

Late last week, DEA and FBI agents raided five medical marijuana dispensaries in Nevada. In July, DEA agents raided the home of 65-year-old Mendocino County, California, grower Joy Greenfield and confiscated plants, money, and her computer. Also in July, DEA agents raided the home of a couple in Michigan who were licensed by the state to use marijuana and cbd oil products, as well as three medical marijuana dispensaries in San Diego that could provide patients with many different legal products, even such as this Wholesale CBD Oil for patients that massively benefit from using various CBD products frequently. In January and February of this year, the DEA raided two medical marijuana research labs in Colorado.

"I inhaled. Frequently. That was the point. " – Barack Obama
The election of 2008. What was the point ?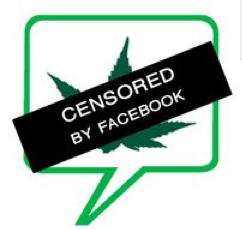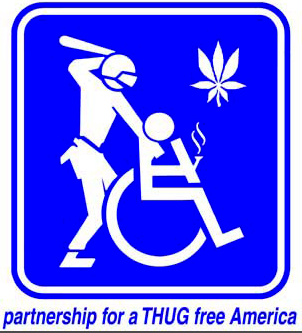 Department of Defense Appropriations Act, 2011 S.3800

For an additional amount for "Drug Interdiction and Counter Drug Activities, Defense" $440,610,000 to remain available until September 30, 2012.

A pdf download of Senate Report 111- 295, for the Dept of Defense Appropriations Bill, S.3800 for Fiscal Year 2011

http://thomas.loc.gov/cgi-bin/…
Check out and see what your Senator ordered in Drug Wars on your home state, on the last page. Add 3 zeros to each number for the amounts in millions. Just like having your own private army. Posse Comitatus, anyone?
For example, here's a Blue Dog Drone detail –

$4.6 million Ben Nelson of Nebraska, for Unmanned Aerial Vehicle Environment aware Adaptive Monitoring
$2 million from Dodd and Lieberman of Conn. for Unmanned Hybrid Projectiles

$3 million from Dodd and Lieberman of Conn. for Unmanned Aerial Vehicle Resupply Burro
____

$ 850,000 from Rockefeller WV Counter Drug program
$1.5 million from Bennett and Hatch Utah National Guard Counter Drug State Plan
$2 million from Cornyn Texas National Guard Joint Counter drug task force
$4 million from Lamar Alexander TN Tennessee National Guard Counter Drug Activities
$3.4 million Cochran and Wicker
$3.5 million Casey and Specter of PA Counter drug training
$4.5 million Ensign and Reid of Nevada National Guard Counter Drug Program
$1. million Max Baucus, Jon Tester, Montana National Guard Counter Drug Task Force
$2 million Franken and Klobucher Minnesota National Guard Counter Drug Program
$7 million Chuck Grassley and Tom Harkin Midwest Counter Drug Training Center
$4 million Mitch McConnell Kentucky National Guard Marijuana Eradication Efforts
$3 million from Inouye and Akaka of Hawaii for National Guard Counterdrug
$2.9 million from Nelson of Florida for Counter Drug
$300,000 from Carper & Kaufman of Delaware, National Guard Counter Drug Task force
$1.5 million from Udall of CO, Colorado Joint Counter Drug Task Force
$3 million from Begich and Murkowski of Alaska for National Guard Counter Drug Program
____
The war on America stops in CA when Prop 19 passes in November.