(midnight – promoted by Nightprowlkitty)
Cross-posted at Firefly-Dreaming and DailyKos.
What a sunset tonight, a real visual treat.
Don't worry, there are far better views below the fold.
Tonight's sunset began with a blockade.
But there was a promising window of opportunity.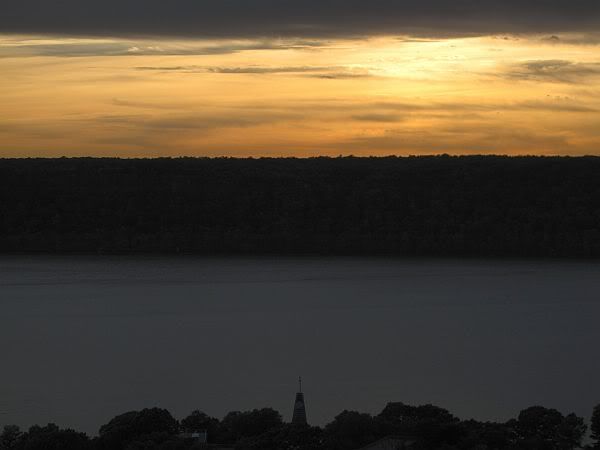 Here comes the sun.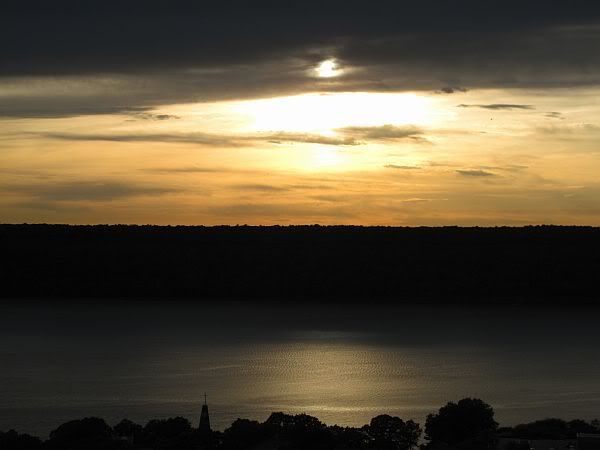 The view midway between the gap.
And then the Sky is Unlimited.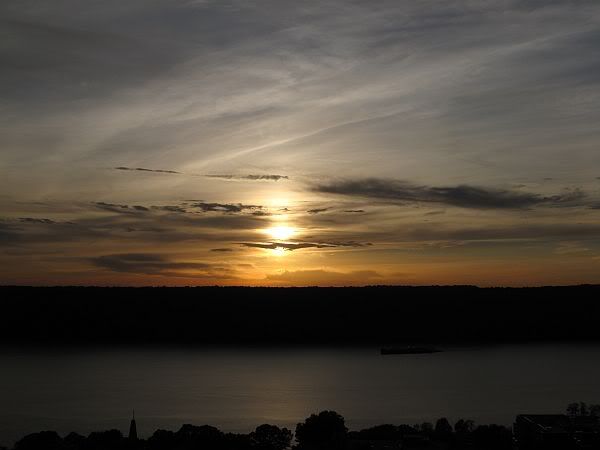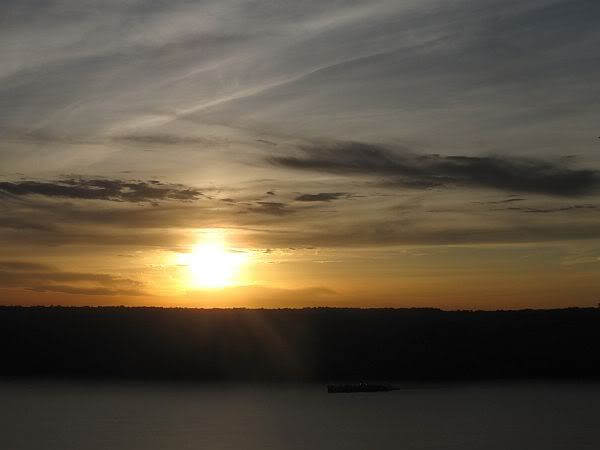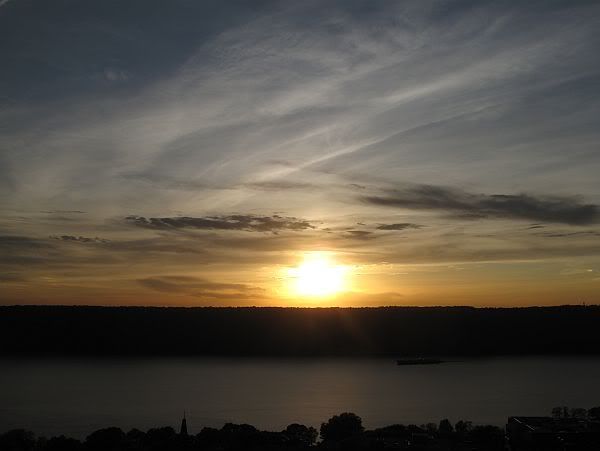 The sun goes behind the clouds again.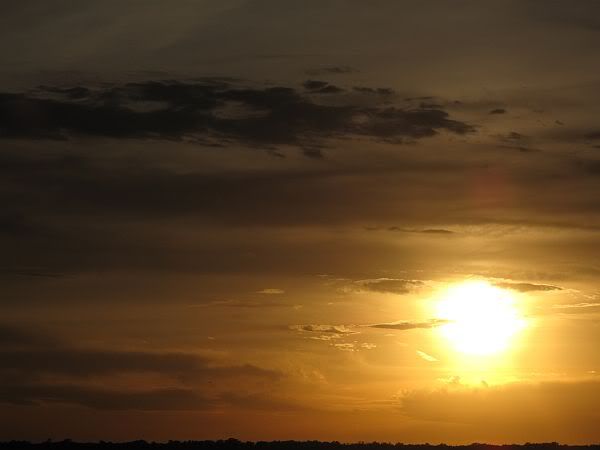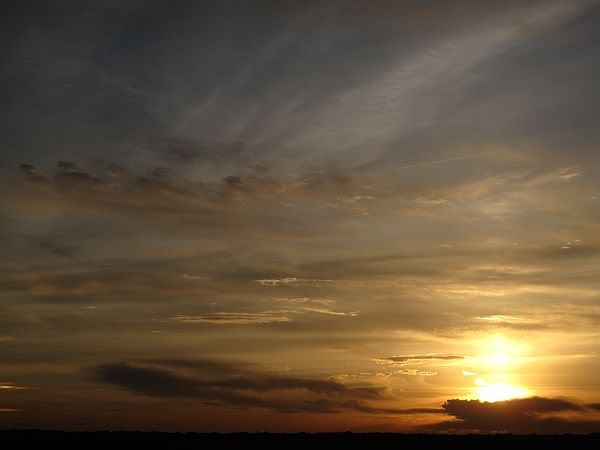 Followed by a glow from the horizon.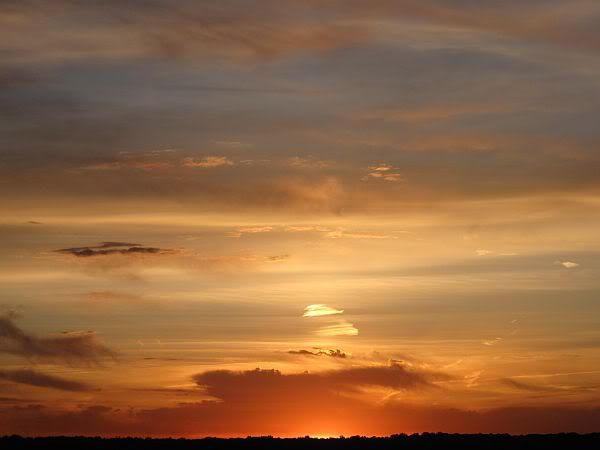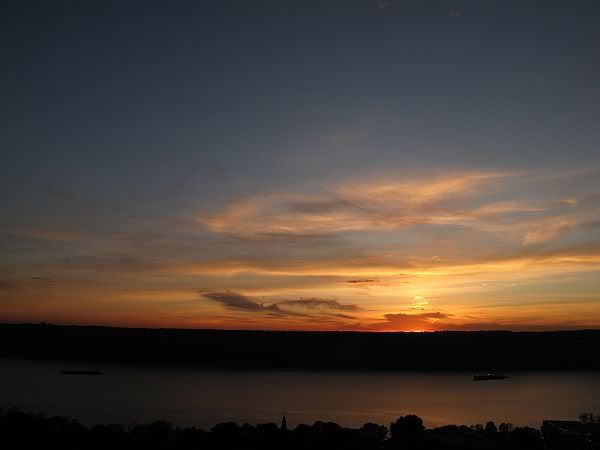 A pretty last light.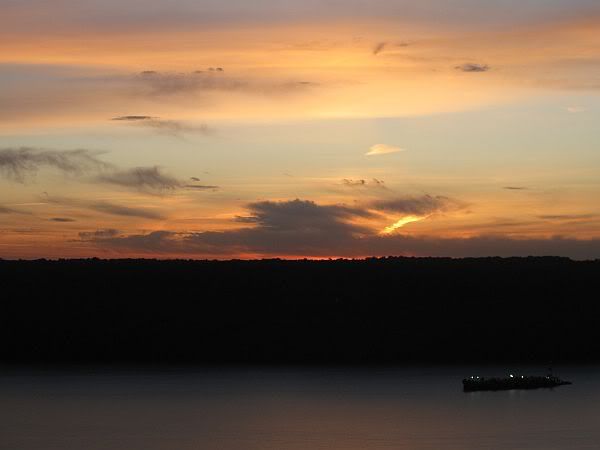 And tonight's afterglow.