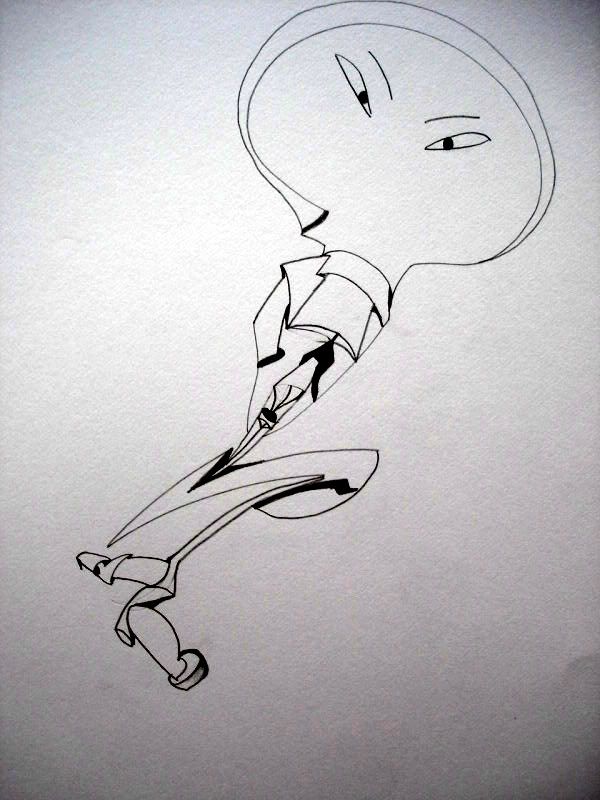 BUSTED!

Nineteen Seibu Railway employees were caught cheating the system out of more than ¥1.5 million in scams involving commuter passes.

A 44-year-old woman and her male friend in Iwate were detained for fraudulently pretending to be doctors when they tried to get jobs at a local hospital.

After golfer Yuko Mitsuka was penalized two strokes and fined ¥2 million for slow play at the World Ladies Championship in Ibaraki, she quit the tournament in a huff and then pulled out of her next 11 scheduled events.

A survey ship from Taiwan was warned by the Coast Guard after sailing over 300km inside Japan's exclusive economic zone in the waters off Kagoshima Prefecture.

Nagano Prefecture's Matsumoto Juvenile Prison is selling T-shirts designed by the inmates that feature a pair of hands gripping the bars of a jail cell.

A new book revealed that a former SDF officer was given hush money by the Japanese government because he had inside knowledge of the 1973 kidnapping of future South Korean president Kim Dae Jung by Korean agents in Tokyo.

Police in Tokyo asked website operators around the country to delete sites that refer users to child porn on the web.
STATS

51

Infants left in the so-called "baby hatch" for unwanted newborns at Kumamoto's Jikei Hospital since 2007

1

Number of those babies who have been adopted by a new family

77

People arrested during a recent weeklong anti-groping campaign on trains in the Tokyo area, according to the National Police Agency

29

Number who had previously been arrested on similar charges
YOU DON'T SAY

Minister of Internal Affairs and Communications Kazuhiro Haraguchi, who bought a new iPad on an official visit to the US, stirred up controversy back home because accessing the internet using the American version of the iPad in Japan violates Japan's Radio Act. Who knew?

It was reported that members of Congress in the US are seeking to "pressure Japan into closing a loophole" that allows Japanese spouses of American citizens to abduct their kids back to Japan.

Researchers at Tohoku University have come up with a method of protecting grain crops from global warming-induced high temperatures by spraying them with a plant hormone.

Despite its recent difficulties, Toyota said it was back in the black at the operating level for fiscal 2009.

Speaking from experience, the mayors of Hiroshima and Nagasaki called for "a world without nuclear weapons" at a UN conference on international nuclear nonproliferation in New York.
No Lawyers
To ?
Pyramid
One-time cement center in Saitama battles for survival



SAITAMA

Once a very prosperous center since the Taisho period (1912-1926) backed by the cement industry, the Chichibu area in Saitama Prefecture has been shaken by a huge production reduction by Chichibu Taiheiyo Cement Corp.

The cement industry's decay follows the decline of the area's key industries of silk fabrics and timber which once supported the regional economy.

"We are worried about a tax revenue cutback. There are no job openings for young people," a local official said.

Chichibu Taiheiyo Cement announced in February that it will suspend production of regular cement, its main product, until the end of September due to sluggish domestic demand.

"We are in big trouble. It has affected employment and business partners," said Toshimasa Yamanaka, representative director of the Chichibu Chamber of Commerce and Industry.
End of ban on Internet campaigning just first step on long road to election law reform



Perspectives

In a belated but drastic change to Japanese politics, the ruling and opposition parties reached an agreement to amend the Public Offices Election Law during the current session of the Diet, lifting the ban on Internet campaigning. If deliberations proceed smoothly, the changes will apply to this summer's House of Councillors election.

The fact that a ban on all Internet campaigning had not been lifted earlier represents great political negligence. Meanwhile, the use of Twitter — which had been a polarizing topic during discussions — will come under a "voluntary ban" in election campaigns, and it is imperative that various issues be sorted out to allow increased freedom in online campaigning. The recent amendment should be used to open the way toward a revision of the Public Offices Election Law as a whole.