yup.
It snowed here last year too. This pic is my kid's snow angel from last time.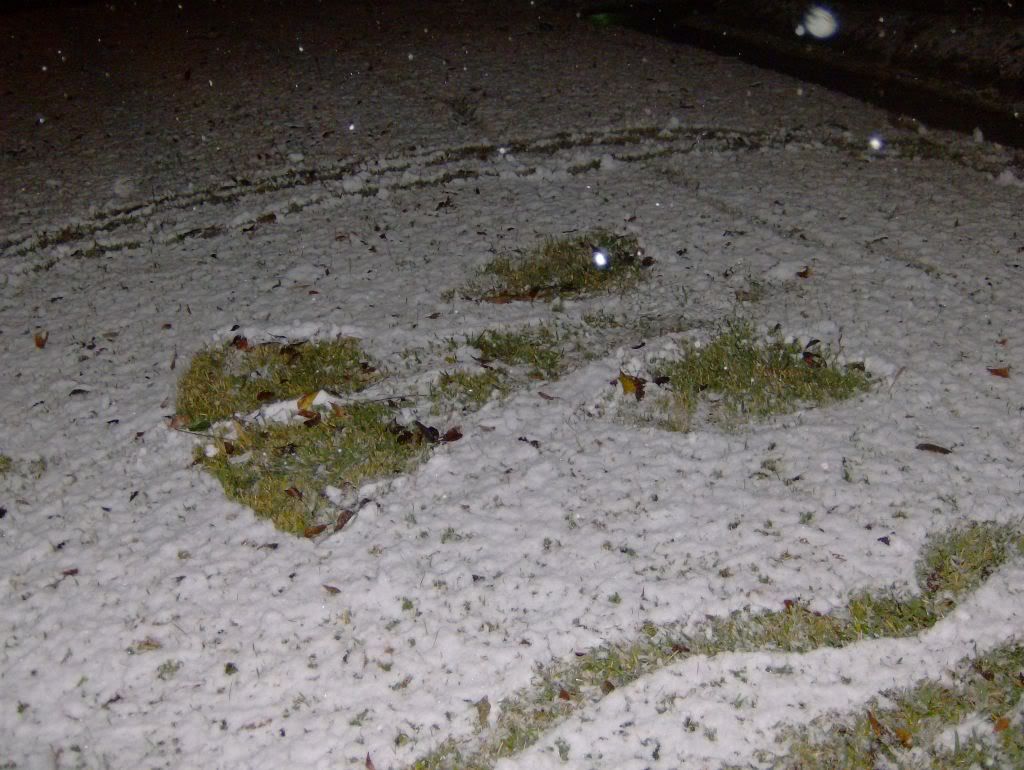 Houston braces for about 2 inches of snow

Preparations under way, and some in Houston area may even see half a foot of the white stuff

HOUSTON CHRONICLE

Dec. 4, 2009, 8:29AM

Airport travelers should call 281-230-7000 to check flight status. Travelers can also check www.fly2houston.com.

To report icy streets, call 311.

HOUSTON WEATHER INFO AND MORE

Complete forecast, radar and more

SNOW INFO

See live traffic updates

22 tips for driving on slippery roads

School Zone: Updates on dismissals, closures

Snow talk: Chat with SciGuy at noon today

Vent or rejoice on Twitter

How to keep your pets warm, too

Tips for garden care in the cold

Houston is on track today to break a record with the earliest snowfall ever recorded in the city's history.

Forecasters are still hedging their bets, but say the most likely scenario is 1 to 2 inches of widespread snowfall beginning this afternoon. Some areas could get up to a half a foot.
oh and did you hear? Unemployment is DOWN…!
… and the peasants rejoiced.