As per Diane W's great suggestion yesterday …
Monday. Moonday. Luneday.
The Moon's own day is appropriate to any work involving imagination, dreams, or psychic knowledge.

It's also well attuned to issues of emotional health and healing.
Take a load off, Buhdy.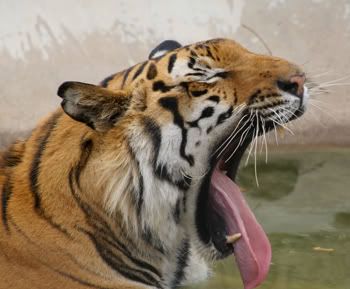 Here's from a random find Hindu blog:

Somvati Amavasya, or Amavasi is the new moon day or the no moon day that falls on a Monday (Somvar). The significance of Somvati Amavasya was explained by Bhisma to Yudhishtra in the Mahabharata. It is said that who ever takes a dip in the important rivers on the day would be prosperous, free of diseases and would be free from grief and sorrow.

It is also believed that by taking a dip in the holy rivers

the soul of ancestors will rest in peace.

No vacations in blogworld allowed. Heh. (Or when you're "self-employed" either.) But, it is permissable to be… human. (edited/ll)

I'm Nobody! Who Are You?

(Emily Dickinson)

I'm nobody! Who are you?

Are you nobody, too?

Then there's a pair of us – don't tell!

They'd banish us, you know!

How dreary to be somebody!

How public like a frog

To tell one's name the livelong day

To an admiring bog!
I mean, this wizardry stuff is hard.
.
from The Libertine:

[to King Charles II, while watching Rochester's play]

French Nobleman: That's very amusing, because in France he would be executed for this.
Okay, enough goofing off for moi for the moment.
We love you, Buhdy.
Open swim.