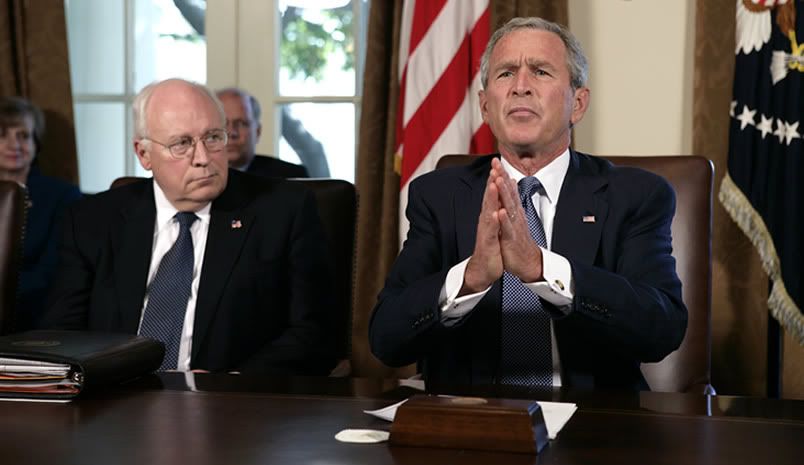 David Swanson writes today…
Yes We Can Unpardon War Criminals
Dear President Elect Obama,

On his third day in office President Grant revoked two pardons that had been granted by President Andrew Johnson. President Nixon also undid a pardon that had been granted by President Lyndon Johnson. There may be other examples of this, as these two have somewhat accidentally come up in a discussion focused on numerous examples of presidents undoing pardons that they had themselves granted, something the current president did last week. (See http://pardonpower.com ). In 2001, President George W. Bush's lawyers advised him that he could undo a pardon that President Clinton had granted.

Much of the discussion of this history of revoking pardons deals with the question of whether a pardon can still be revoked after actually reaching the hands of the pardonee, or after various other obscure lines are crossed in the process of issuing and enforcing of the pardon. If President Bush issues blanket pardons to dozens of criminals in his administration for crimes that he himself authorized, he will probably — with the exception of Libby — not even name them, much less initiate any processes through which they are each formally notified of the pardons. He will be pardoning people of crimes they have not yet been charged with, so the question of timing is something you are unlikely to have to worry about (except perhaps with Libby).

Virtually none of the discussion of these matters ever addresses the appropriateness or legitimacy of the pardons involved or of the revoking of them. The history would appear to establish that you will have the power to revoke Bush's pardons. I want to stress that you will also have a moral responsibility to do so and a legal requirement to do so. Morally and legally, you have no choice in this matter. When you take the oath of office, you will be promising to faithfully execute the laws of the land. Through Article VI of our Constitution, the Geneva Conventions and the Convention against Torture and Other Cruel, Inhuman or Degrading Treatment or Punishment are the supreme laws of this land. Those laws bind you to prosecute violations, including torture and other war crimes of which Bush, Cheney, and their subordinates are guilty and which Bush is likely to try to pardon.