All that we are is the result of what we have thought. The mind is everything. What we think we become.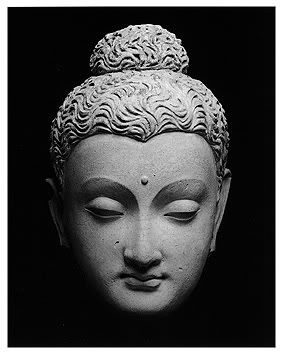 All wrong-doing arises because of mind. If mind is transformed can wrong-doing remain?
He who experiences the unity of life sees his own Self in all beings, and all beings in his own Self, and looks on everything with an impartial eye.
Holding on to anger is like grasping a hot coal with the intent of throwing it at someone else; you are the one who gets burned.
In a controversy the instant we feel anger we have already ceased striving for the truth, and have begun striving for ourselves.
It is better to conquer yourself than to win a thousand battles. Then the victory is yours. It cannot be taken from you, not by angels or by demons, heaven or hell.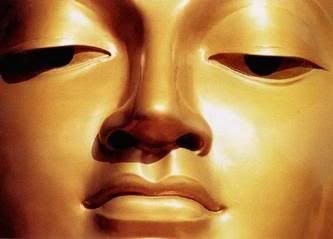 No one saves us but ourselves. No one can and no one may. We ourselves must walk the path.
Teach this triple truth to all: A generous heart, kind speech, and a life of service and compassion are the things which renew humanity.
All quotes from: http://www.brainyquote.com/quo…
I am not truly a Buddhist. But I believe that, more than any other spiritual leader, Siddhartha Gautama understood the roots of suffering, and of conflict, and offered a path to enlightenment that is attainable by anyone of any religion who chooses to follow his teachings. It is not an easy path to follow. It involves a lot of self-work: meditation on one's own deepest bad impulses and conscious striving to overcome those impulses, combined with compassion for the suffering of those who would hurt you, whether verbally or physically.
I consider it the most difficult religion to follow, especially for those who come from Judeo/Christian/Islamic traditions, where the ego is emphasized, and "an eye for an eye" is still being practiced gleefully.
I think that anger and hatred actually cause more harm to us than to the person responsible for our problem.

Imagine that your neighbor hates you and is always creating problems for you. If you lose your temper and develop hatred toward him, your digestion is harmed, your sound sleep goes, and you have to start to use tranquilizers and sleeping pills…. Then your neighbor is really happy. Without having inflicted any physical harm, he has fulfilled his wish!

If, in spite of his injustices, you remain calm, happy, and peaceful, your health remains strong, you continue to be joyful, and more friends come visit you. Your life becomes more successful….You must not consider tolerance and patience to be signs of weakness. I consider them signs of strength.

When we are faced with an enemy, a person or group of people wishing us harm, we can view this as an opportunity to develop patience and tolerance. We need these qualities; they are useful to us. And the only occasion we have to develop them is when we are challenged by an enemy. So, from this point of view, our enemy is our guru, our teacher. Irrespective of their motivation, from our point of view enemies are very beneficial, a blessing.
–The Dalai Lama, An Open Heart
Nonattachment, equanimity in the face of adversity, compassion for all beings: these are extremely difficult to develop. Nevertheless, they are attributes worth striving to attain. IMHO.
Peace.