Veterans vs Veterans Administration Case UpDate 6-25-08
Yesterday, the 25th, a ruling came down from the judge hearing the case, in San Francisco, 82 pages long, and not a surprise to this Vet. In the ruling the judge sided with the Veterans but had to push it to where it belongs, In Congress. Only Congress and the Excutive Branch, of the Peoples Government, can bring about the way to long overhall of the Veterans Administration. Everything that is being reported about the care to the returning Veterans, of the Wars and Occupations of Choice, is actually Old News, just ask the thousands of my brother, and sister, Veterans of Korea and Vietnam, and it's happening once again while these conflicts rage as it did back than. We call the present Military the Professional Military yet we continue the foulups that take place within the Government Agencies, Veterans Administration and DoD Health, that are charged with it's care, especially the Mental Trauma War brings on in the Soldiers and the Civilians in these Theaters of Occupation.
This Government, thus by extension it's agencies, are the People of this Country. We 'Hire' those in charge who in turn hire those that do the work. We pay the salaries and the bills, those who work in the federal system work for us, from the President right on down the whole Government.

The Veterans, and those personal still on Active duty, of this Countries Military, Serve the Country in Defense of. For that service they are owed by the Country the Best Care Available and the Best VA Care Agency in the World, they always have been, but Especially as this Country supports the Wars of Choice it's leaders sell to it. Over 70% were in Support, many were silent but in support many others were very vocal and calling and labeling those of us who saw what was coming every dispicable name they could come up with. Those of us opposed wear our guilt of not being able to stop what was to come and the continuing destruction, we were sadly right about what we saying and it's even been worse.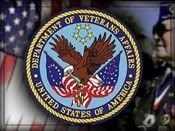 It is up to the People to give back what is owed to those who serve, Contact your Representatives, in Congress, both houses, and Demand the Overhall of the VA, long overdue! The support from the majority of this countries people has never been there, some speak it but few act on it. The ones who could be depended on to help us Veterans from past conflicts, after WWII, were many of the activists opposed to the conflicts, some of the family members of the veterans who understood, some professionals in physical and mental health fields and law, and caring civilians who were driven by what they saw and heard, and the veterans, but those numbers have always been a small percentage of this countries population.

We have a young generation now seemily getting more involved, they came out in opposition to the invasion, they have come out in greater numbers on the political scene, they are coming out on a whole host of issues as they see this country heading in a direction opposite of that they were taught and led to believe. The Active Duty and Veterans need that energy and dedication to come to their aid in fights with the government and country that shouldn't even be needed, but exist. And the older generations that haven't been there, you know who you are, need to step it up more than just a notch.

SF Federal Judge Refuses To Order Overhaul Of VA

A federal judge in San Francisco refused Wednesday to order an overhaul of the Department of Veterans Affairs' health care system, saying veterans groups who had sued for the changes should take their case elsewhere.

One of the groups who have been tirelessly, and extremely dedicated, working on this lawsuit has been the Disability Rights Advocates and their legal branch. Yesterday, after the ruling came down they posted this on their wensite:
June 25, 2008: Senior Federal District Court Judge Samuel Conti has issued his decision in the landmark case brought on behalf of veterans suffering from PTSD and traumatic brain injury in July of 2007. The trial was conducted from April 21 30, 2008, and included a week of testimony in early March. The trial focused on the Department of Veterans Affairs (VA) health care and adjudication systems for disabled veterans. The trial included testimony from the heads of national veterans' organizations, top VA officials and some of the leading experts in the country on the widespread failings of the VA system.

Read the Press Release.

Read more about the Case

This is the press release, which is a downloadable file, linked above:
MEDIA ADVISORY

JUDGE RULES that VETS IN ptsd case should seek relief from congress – VETS RESOLVE TO APPEAL

WHAT:Decision After Trial-VCS, et al. v. Peake, et al.

JUDGE Senior Judge Samuel Conti, United States District Court, Northern District of California.

PRESS CONFERENCE: 2:30 p.m. PST, June 25, 2008, Morrison & Foerster LLP, 425 Market Street, San Francisco, CA 94105, 11th Floor, check in with building security first and go to the 11th Floor; or dial in to listen to the conference: 1-800-755-6634

Senior Federal District Court Judge Samuel Conti has issued his decision in the landmark case brought on behalf of veterans suffering from PTSD and traumatic brain injury in July of 2007. The trial was conducted from April 21?30, 2008, and included a week of testimony in early March. The trial focused on the Department of Veterans Affairs (VA) health care and adjudication systems for disabled veterans. The trial included testimony from the heads of national veterans' organizations, top VA officials and some of the leading experts in the country on the widespread failings of the VA system.

In his decision, Judge Conti held that it is "clear to the Court" that "the VA may not be meeting all of the needs of the nation's veterans." He agreed with, and explicitly adopted, many of the factual assertions made by the veterans. Those include the following:

1"The suicide rate among veterans is significantly higher than that of the general population," and there is "a strong connection between PTSD and suicide."

2"One out of every three soldiers returning from Iraq was seen in the VA for a mental health visit within a year of their return" with PTSD being a "leading diagnosis."

3"The high rates of PTSD among Iraq veterans are the result of various factors, including multiple deployments, the inability to identify the enemy, the lack of real safe zones, and the inadvertent killing of innocent civilians, " as top VA officials admitted.

4"Initiatives such as screening veterans at risk, a suicide prevention database, emerging best practices for treatment, and education programs were all still at the 'Pilot Stage' three years" after VA's Mental Health Strategic Plan was adopted.

5"It is beyond doubt that disability benefits are critical to many veterans and any delay in receiving these benefits can result in substantial and severe adverse consequences."

6The VA's track record with respect to delays in processing veterans' appeals "is troubling." It is taking veterans on average 4.4 years to adjudicate a benefits claim at the first two levels in the VA benefits system.

Nonetheless, Judge Conti concluded that the power to remedy this crisis lies with the other branches of government, including Congress and the Secretary of the Department of Veterans Affairs, holding VA's failures to meet veterans' needs are "beyond the power of this Court" and would "call for a complete overhaul of the VA system." Judge Conti's opinion states that Congress, and not the courts, needs to resolve the crisis facing our nation's veterans. This underscores the importance of the ongoing congressional hearings that seek to find the truth, and to address the problems faced by our veterans. Now, more than ever, it is critical that Congress act. Plaintiffs very much appreciate Judge Conti's consideration, but disagree with his legal conclusions. Accordingly, Plaintiffs plan to appeal to the United States Court of Appeals for the Ninth Circuit so that these important legal questions can be addressed by a higher court. The full text of the decision can be found at Veterans PTSD Class Action.

Paul Sullivan, Director of Veterans for Common Sense, commented that "This ruling will only cause us to redouble our efforts and our pursuit of justice for our nation's veterans. We will not rest until our job is finished." Bob Handy, the Director for Veterans United for Truth, added: "Every time we feel discouraged or need to find our way, we always return to the VA's motto, 'To Care for Him Who Hath Borne the Battle, and His Widow and His Orphan,' and that tells us what we need do."

"The decision, if upheld on appeal, would suggest that veterans have no enforceable rights in America, and the Constitution does not apply to veterans. For all Americans, the implications of this decision are profoundly disturbing," remarked the lead counsel for Plaintiffs, Gordon Erspamer. "Our fight on behalf of our veterans will continue." Sid Wolinsky added, "I know that we will not rest until victory has been achieved and the suffering of our veterans ceases."

Tragically, the VA has been neglecting wounded veterans returning from service in Iraq and Afghanistan who are in desperate need of ongoing care and support, including medical treatment and disability payments for living expenses. Among those suffering the most are returning veterans with mental disabilities such as post-traumatic stress disorder (PTSD). Veteran suicides have reached an epidemic level, with over 120 veterans taking their own lives every week, and 1,000 suicide attempts per month amongst veterans under VA care. This lawsuit was unprecedented in directly challenging the VA's 600,000 case backlog in handling claims, appellate delays of five to ten years, the waiting lists that veterans face before receiving health care, and the inadequacy of VA care for PTSD.

The trial brought to light many critical facts that the VA had tried to conceal or downplay. An internal e-mail from the VA's head of mental health, Dr. Ira Katz, surfaced during the trial. At a time when the VA was reporting only 790 veteran suicide attempts in all of 2007, Katz wrote, "Shh!…Our suicide prevention coordinators are identifying about 1,000 suicide attempts per month…Is this something we should (carefully) address…before someone stumbles on it?" At trial it was also disclosed that the suicide rate of veterans is at least three times the national suicide rate and in 2005, the suicide rate for veterans 18-24 years old was three to four times higher than non-veterans.

We are grateful to Judge Conti for hearing our case and for allowing a public display of VA's enormous systemic failures.

Client Contacts:

Paul Sullivan, Veterans for Common Sense

(202) 491-6953

Robert M. Handy, Veterans United for Truth

(805) 455-5259

Counsel:

Gordon P. Erspamer, Arturo J. González, Heather A. Moser

Morrison & Foerster LLP, Lead Counsel

(415) 268-7000

Sid M. Wolinsky, Ron Elsberry, Kasey Corbit,

Disability Rights Advocates

(510) 665-8644
This is The Courts Decision in PDF File and is 82 Pages long, if you would like to download and read.
Swords to Plowshares also put out a press release, after the ruling, in PDF that you can download here

Here are a few more articles you can read to find out more.
Judge rules court won't step in to aid vets
The federal government is subjecting veterans to long delays in obtaining mental health care and medical benefits, but the power to change the system rests with officials and Congress, not the courts, a federal judge in San Francisco ruled Wednesday in dismissing a lawsuit by veterans' advocates.
The VA is understaffed and takes an average of nearly 4 1/2 years to hear veterans' appeals of benefit denials, and a long-range improvement plan the agency adopted four years ago is still mostly in the pilot stages, the judge said.

But Conti said, "The remedies sought by plaintiffs are beyond the power of this court and would call for a complete overhaul of the VA system.
And what does the VA Administration think.
VA spokesman Phil Budahn said the agency was pleased with the ruling.

What would one expect, for it isn't the hard working Veterans Administration employees that create the failures of the agency, nor any government agency, though I don't blame some who get so frustrated they just go along and stop trying to correct the systems, it's the Political Appointee's to the leadership positions and those hired in the Administrations of these agencies. I wonder how long this Phil Budahn has been working in the Veterans Administration.
Veterans get mixed decision about mental health care from SF judge

Conti found that individual members would have standing to sue. "Given the dire consequences many of these veterans face without timely receipt of benefits or prompt treatment for medical conditions, especially depression and PTSD, these injuries are anything but conjectural or hypothetical," he wrote.

Do you want to help erase the Vietnam Syndrom, at least a part of that, do you really 'Support The Troops' in more than words, cheap symbols, and maybe an occasional care package, than Contact Your Representatives Today and continue these contacts, as often as deemed necessary, keep the preasure on them, show the Soldiers and Veterans you really care for and support them for their service to the country you live in, Sacrifice your time and anything else needed to give them the help that shouldn't need to be asked for, but should already exist!