George McGovern, whose run for president as a peace candidate helped end the Vietnam war, has endorsed the Iraq Moratorium, saying that the Iraq war is even worse than Vietnam because the US should have learned a lesson from its disastrous Vietnam policies.
Today is Iraq Moratorium #6, which asks opponents of the war and occupation to take some action, big or small, to show that they want the war to end and the troops to come home. Inspired by the Vietnam Moratorium, it is a loosely-knit grassroots effort which lists more than 100 antiwar events happening across the country today on its website.
"Common sense helped end the mistaken war in Vietnam. Common sense citizen action can end the mistaken war in Iraq. That's why I support the Iraq Moratorium."
"I wish our leaders today had a little more knowledge of history," McGovern said in a talk in Milwaukee this week. "It seems I spent half my life opposing that (Vietnam) war."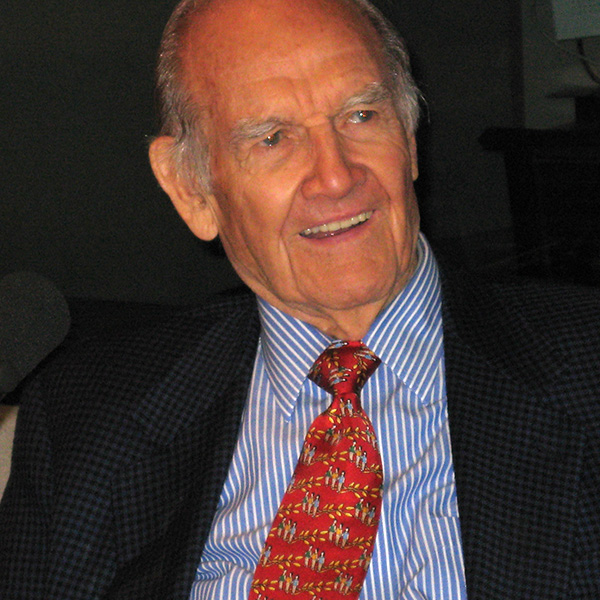 McGovern said he remembered telling his daughter, Susan, that "even good things can come from tragedy. Vietnam was such an obvious blunder that we'll never again go down that road."
McGovern was overcome with emotion and had to pause to collect himself when discussing "the loss of 58,000 wonderful young Americans" in the Vietnam War. "To this day, I can't walk past that black marble wall (the Vietnam Memorial)… without losing my composure, yet here we are going down that same road again, 4,000 wonderful young Americans," McGovern said.
McGovern called Iraq "a hopeless bloody mess" and said that "in some respects, it is even worse than Vietnam because we had Vietnam as a lesson and our leaders ignored it."
"The transcendent issue in '72 was the war in Vietnam," McGovern said. "We've got another transcendent war issue that just has to be resolved." Although some consider the economy the top issue, the nation's economic difficulties are rooted in the war, he said.
He was in Milwaukee to attend an event for his grandson, Sam McGovern-Rowen, who is a candidate for alderman in Tuesday's primary election.