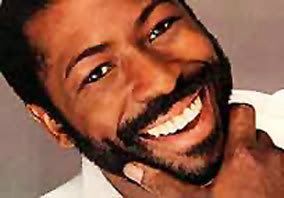 Sadly, one of our country's great R&B artists passed on today, just over two months shy of his 60th birthday. Theodore "Teddy" DeReese Pendergrass, Sr. was an accomplished R&B/soul singer, as well as a songwriter. Teddy passed on from this life at 9:59 P.M., less than five hours ago at Bryn Mawr Hospital in Philadelphia.
The Associated Press article appeared on the Minneapolis Star website a couple of hours ago and can be viewed here. Further information can be found here and the biography from his own website can be accessed here.
The opening two paragraphs of the Minneapolis Star article read as follows:
PHILADELPHIA – Teddy Pendergrass, who became R&B's reigning sex symbol in the 1970s and '80s with his forceful, masculine voice and passionate love ballads and later became an inspirational figure after suffering a devastating car accident that left him paralyzed, died Wednesday at age 59.

The singer's son, Teddy Pendergrass II, said his father died at Bryn Mawr Hospital in suburban Philadelphia. The singer underwent colon cancer surgery eight months ago and had "a difficult recovery," his son said.