(bumped-midnight – promoted by Nightprowlkitty)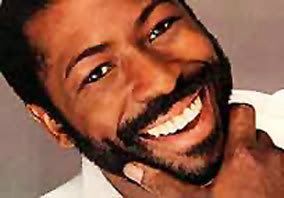 Sadly, one of our country's great R&B artists passed on today, just over two months shy of his 60th birthday. Theodore "Teddy" DeReese Pendergrass, Sr. was an accomplished R&B/soul singer, as well as a songwriter. Teddy passed on from this life at 9:59 P.M., less than five hours ago at Bryn Mawr Hospital in Philadelphia.
The Associated Press article appeared on the Minneapolis Star website a couple of hours ago and can be viewed here. Further information can be found here and the biography from his own website can be accessed here.
The opening two paragraphs of the Minneapolis Star article read as follows:
PHILADELPHIA – Teddy Pendergrass, who became R&B's reigning sex symbol in the 1970s and '80s with his forceful, masculine voice and passionate love ballads and later became an inspirational figure after suffering a devastating car accident that left him paralyzed, died Wednesday at age 59.

The singer's son, Teddy Pendergrass II, said his father died at Bryn Mawr Hospital in suburban Philadelphia. The singer underwent colon cancer surgery eight months ago and had "a difficult recovery," his son said.
Teddy's life was not without tragedy, which began at a tender age. His father, Jesse Pendergrass, left the home when Teddy was quite young and was murdered in 1962. Although he was not a part of his son's life, such a loss no doubt weighed on young Teddy. He dropped out of school in the 11th grade to pursue the music business. According to one author, Teddy was ordained as a minister as a youngster.
Teddy began his musical career as a drummer for The Cadillacs, a band which merged with the better known Melvin & the Blue Notes. When he discovered Teddy's talent as a vocalist, Melvin invited him to become their lead singer. In the early 1970s, the band enjoyed considerable success, most notably the hit song and two-million seller "If You Don't Know Me By Now." Teddy and Melvin's relationship was marked with personality conflicts, eventually leading to Teddy's departure to pursue a solo career.
In addition to his own recordings, beginning with his first album, "Teddy Pendergrass", released in 1977, he sang a duet with Whitney Houston, "Hold Me", on her self-titled debut album.
Perhaps the most dramatic turning point of his life was summarized in the following paragraph, courtesy wikipedia:
On March 18, 1982, in the Germantown section of Philadelphia on Lincoln Drive, while on his way to a party, Pendergrass was involved in an automobile accident when the brakes failed on his Rolls-Royce and he hit a tree. Damage to his spinal cord left him paralyzed from the waist down with limited use of his arms. In 1985 he made a surprise appearance at the Live Aid concert in Philadelphia, performing "Reach Out and Touch (Somebody's Hand)" in a wheelchair. It was his first stage performance since the accident.
Later during his career, in 1996, he starred along with Stephanie Mills in the touring production of a gospel musical entitled, "Your Arms Too Short to Box with God" and in 1988, he released his autobiography, titled, "Truly Blessed."
Although he retired from the music industry in 2006, he returned the following year to perform in "Teddy 25: A Celebration of life, Hope & Possibilities." This event marked 25 years since his accident and in addition to being an awards ceremony, the event raised funds for his charity, The Teddy Pendergrass Alliance. You can read more about his foundation here.
Many of Teddy's albums and singles reached the top five on the US R&B charts, and his first six albums, in particular, were quite successful, all but one ranking from #5 to #19 on the U.S. Pop charts (the other album was ranked #33). He continued to produce albums through 2004, however, none were quite as commercially successful as his earlier work.
The following list of singles is quite selective, including only those that appeared in the Top 100 of the U. S. Pop charts, and/or those that rose to at least the #25 slot on the U. S. R&B charts.
1977: "I Don't Love You Anymore" – US Pop #41, US R&B #5

1977: "The Whole Town's Laughing At Me" – US R&B #16

1978: "Close the Door" – US Pop #25, US R&B #1

1978: "Only You" – US R&B #22

1979: "Turn Off the Lights" – US Pop #48, US R&B #2

1980: "Can't We Try" – US Pop #52, US R&B #3

1980: "Love T.K.O." – US Pop #44, US R&B #2

1981: "Two Hearts" (with Stephanie Mills) – US Pop #40, US R&B #3

1982: "You're My Latest, My Greatest Inspiration" – US Pop #43, US R&B #4

1984: "Hold Me" (with Whitney Houston) – US Pop #46, US R&B #5

1988: "Joy" – US Pop #71, US R&B #1

1988: "2 A.M." – US R&B #3

1991: "Make It with You" – US R&B #23

1991: "It Should've Been You" – US R&B #1

1993: "Voodoo" – US R&B #25

1994: "Believe in Love" – US R&B #14

1997: "Don't Keep Wastin' My Time" – US Pop #90, US R&B #39
Teddy was nominated for Grammy Award (i.e., Best Male R&B Performance) five times over a fifteen-year period from 1979-1994:

Year Result Award Category Song

1979 Nominated Best Male R&B Vocal Performance "Close the Door"

1982 Nominated Best Male R&B Vocal Performance "I Can't Live Without Your Love"

1989 Nominated Best Male R&B Vocal Performance "Joy"

1992 Nominated Best Male R&B Vocal Performance "How Can You Mend a Broken Heart"

1994 Nominated Best Male R&B Vocal Performance "Voodoo"
The 1972 hit song, when he was the lead singer with Melvin & the Blue Notes, "If You Don't Know Me By Now" put Teddy on the map. Do yourself a favor and give this a listen…
Teddy received his first Grammy nomination in the category of Best Male R&B Vocal Performance for his 1979 hit, "Close the Door"
Teddy received a third Grammy nomination in 1989 for the song, "Joy"
Teddy was undoubtedly a talented performer, however, the life he led following his tragic car accident in 1982 may perhaps be his most valuable legacy. His profound courage and undaunted spirit provides a much needed source of inspiration for us all.
RIP, Teddy!