cross posted from The Dream Antilles
It looks like Hurricane Gustav (it's now a hurricane and not a tropical storm) is headed directly for New Orleans. Weatherunderground gives us computer modeling that is not at all comforting: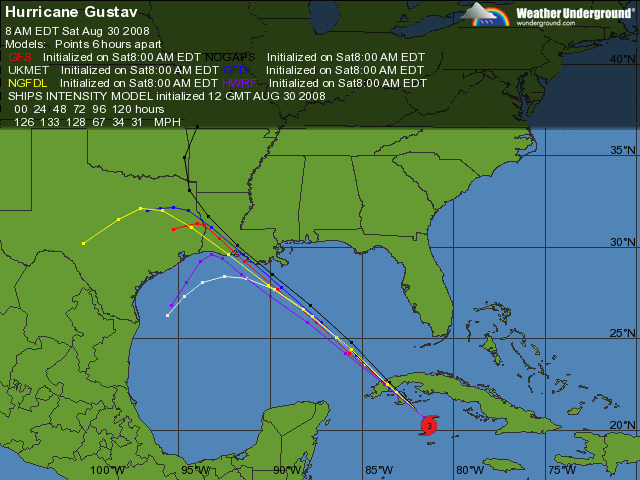 Notice the uniformity of all of the computer models. Notice that the computers bring Gustav extremely close to New Orleans as a category 3 hurricane.
Join me in the City that Care Forgot.