Being a series of gross oversimplified generalizations written in various stages of being on both pain and painkillers, with a happy ending:
I spent five hours in the Las Vegas airport Saturday night. I can't think of a better reintroduction to America.
A pleasure city built in the middle of the desert to serve the repressed desires of puritanical Americans, who would deny themselves and others pleasure. An illusory mirage of freedom from the constrictions of self imposed illusory moral rectitude. Sin City, it is called. What happens in Vegas stays in Vegas….because you aren't allowed to have fun anywhere else! Built in the middle of the desert…where no body will notice it, lol. A pleasure city to which, in part the mighty Colorado River has been sacrificed. The Colorado River, in case you did not know, no longer reaches the sea. Every drop of it is diverted now, so that Americas can have fountains and golf courses and swimming pools in the middle of a dessert.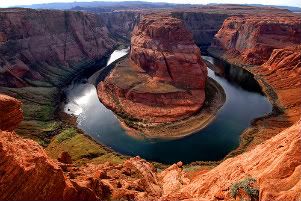 Truly a symbol of Americas power. Americas indisputably great power, and Americas indisputably VERY odd use of its great power.