Being a series of gross oversimplified generalizations written in various stages of being on both pain and painkillers, with a happy ending:
I spent five hours in the Las Vegas airport Saturday night. I can't think of a better reintroduction to America.
A pleasure city built in the middle of the desert to serve the repressed desires of puritanical Americans, who would deny themselves and others pleasure. An illusory mirage of freedom from the constrictions of self imposed illusory moral rectitude. Sin City, it is called. What happens in Vegas stays in Vegas….because you aren't allowed to have fun anywhere else! Built in the middle of the desert…where no body will notice it, lol. A pleasure city to which, in part the mighty Colorado River has been sacrificed. The Colorado River, in case you did not know, no longer reaches the sea. Every drop of it is diverted now, so that Americas can have fountains and golf courses and swimming pools in the middle of a dessert.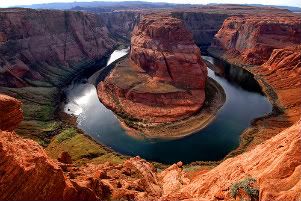 Truly a symbol of Americas power. Americas indisputably great power, and Americas indisputably VERY odd use of its great power.
My last pre-Gringo hours in Mexico were spent on a bus, further observing a cross section of the people there…and how relaxed they are with themselves, with who they are, with their 'lot in life.' Not that they are perfectly content or don't want to improve themselves, not at all. But that until they do, they are ok with who they are….unafraid of judgment, I guess. They accept that they are not …cool. That they are just them. Relaxed, and thus, happier.
Then I got to the airport in Cabo and came face to face with genus Gringo and their strange rituals, customs and behaviors. I was in shock.
Then my flight was delayed, which meant I missed my connecting flight, which meant I had five hours "to kill" (!) in the Vegas airport.
These are my observations, they are not meant to be mean or derogatory.
First, Americas WANT to be judged. They hate and fear it too, but they want it and they need it and they need to judge others as well. It is, on a basic level, what gives their lives meaning. Relativity of status.
All humans have it of course, but seeing it with fresh eyes, it is a desperation here. This is…or could be, good news in a way.
The other observation, and this one not new, is that a certain percentage or a certain type of America WANTS to be offended. I have observed this before as have others. But I was finally able to figure out why, last night. Righteous Rage. People have a deep well of anger. They wish to express it without social consequence and the 'cleanest' way to do this is having someone offend or wrong them.
To explain….no, that would take to long….to sum up: Americans are insecure and angry.
Insecure angry people are easily led. Whether it be in bad directions, as Bushco has done…or in good directions…..as Obama has the POTENTIAL to do. America is a great force. The last eight years have show that this force can be harnessed for downright evil purposes, if its leaders so choose.
But for Human Beings, Americans (for the most part) are darn good people! At least, they want to be good, to do the right thing…as long as it is not too scary or inconvenient. Just imagine for a moment if America got it's priorities straight. If it's moral compass was recalibrated. If it's leaders led it in the right direction. If it was called upon to help improve the world instead of to help destroy it, as it has been for he past eight years.
All of this is possible.
It often takes the manifestation of evil to bring out the good. It is time for the scales to balance, to shift back to the good. Bushco has pulled them in one direction so far that no one can ignore the damage done. This has inspired and created a huge infusion of normally uninvolved people…and a whole new generation to become involved. Now it is our turn to pull them back…
Pull Harder!