Cross posted at SilencedMajorityPortal
Today, one day after newspapers announced a grim milestone of 4000 U.S. deaths in Iraq, a protest occured in front of Senator Norm Coleman's office in St Paul, Minnesota. But this photo essay isn't just about today's protest. It's about 5 years of the U.S. government funding killing and calling it freedom.
Shortly after the war began, 5 years ago, we couldn't imagine that the public would let this war continue for so long.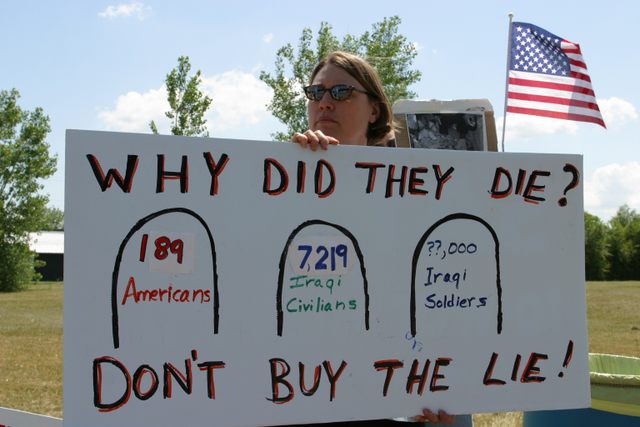 Back then, we could write all of the U.S. deaths on one sign (note the modified "bus stop" sign).