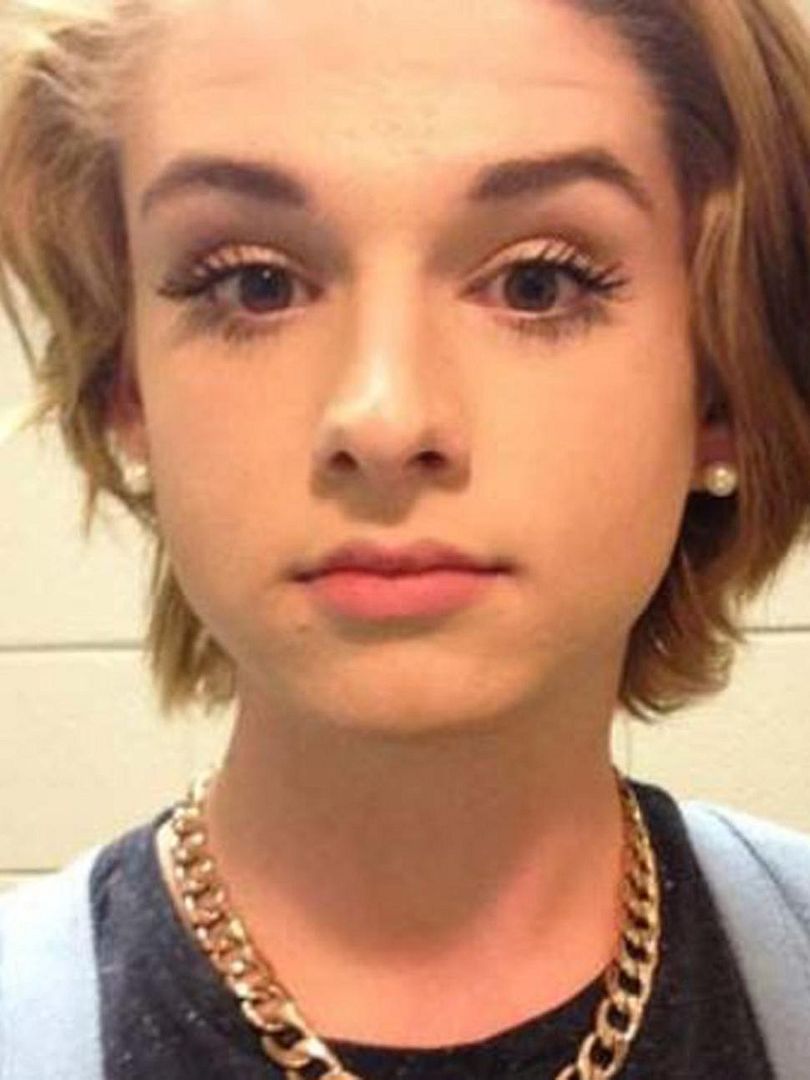 Last March Chase Culpepper, 16, applied for a South Carolina driver's license. Chase is gender non-conforming but still uses male pronouns. At the DMV Chase was told that he could not have his license photo taken unless he removed the make-up he uses on a daily basis.
I covered the story at the time: Disguise and Deception, complete with the basic concept:
No amount of makeup remover can erase how he feels.
The government should not be in the business of telling men and women how we are supposed to look as men and women.

–Michael Silverman, executive director of the Transgender Legal Defense and Education Fund (TLDEF)
On Tuesday TLDEF filed a federal lawsuit against the South Carolina Department of Motor Vehicles brought by Theresa Culpepper on behalf of her minor child, asking the court to rule that denying Chase the freedom to wear his everyday makeup in his license photo constitutes sex discrimination and violates his right to free speech and expression under the United States Constitution. The suit also seeks a ruling that the DMV's policy (roughly, that it cannot take the photo of anyone who is "in disguise") is unconstitutionally vague, too broad, and allows DMV employees to "police gender" (i.e. to arbitrarily decide how a driver's license applicant should look without regard to the rights of the people they are supposed to serve).