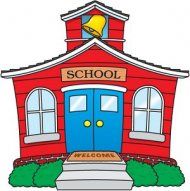 On my last day of actual teaching (only Finals Week to go before my retirement), I am proud to announce a major breakthrough in the rights of transgender and other gender-variant people on the federal level.
On Tuesday the Department of Educations Office of Civil Rights issued a letter barring all schools which receive Title IX funds from the Federal government from discriminating against gender-nonconforming students, entitled Questions and Answers on Title IX and Sexual Violence.
Title IX's sex discrimination prohibition extends to claims of discrimination based on gender identity or failure to conform to stereotypical notions of masculinity or femininity and OCR accepts such complaints for investigation. Similarly, the actual or perceived sexual orientation or gender identity of the parties does not change a school's obligations. Indeed, lesbian, gay, bisexual, and transgender (LGBT) youth report high rates of sexual harassment and sexual violence. A school should investigate and resolve allegations of sexual violence regarding LGBT students using the same procedures and standards that it uses in all complaints involving sexual violence. The fact that incidents of sexual violence may be accompanied by anti-gay comments or be partly based on a student's actual or perceived sexual orientation does not relieve a school of its obligation under Title IX to investigate and remedy those instances of sexual violence.

If a school's policies related to sexual violence include examples of particular types of conduct that violate the school's prohibition on sexual violence, the school should consider including examples of same-sex conduct. In addition, a school should ensure that staff are capable of providing culturally competent counseling to all complainants.