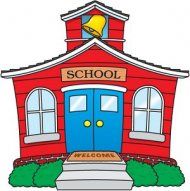 On my last day of actual teaching (only Finals Week to go before my retirement), I am proud to announce a major breakthrough in the rights of transgender and other gender-variant people on the federal level.
On Tuesday the Department of Educations Office of Civil Rights issued a letter barring all schools which receive Title IX funds from the Federal government from discriminating against gender-nonconforming students, entitled Questions and Answers on Title IX and Sexual Violence.
Title IX's sex discrimination prohibition extends to claims of discrimination based on gender identity or failure to conform to stereotypical notions of masculinity or femininity and OCR accepts such complaints for investigation. Similarly, the actual or perceived sexual orientation or gender identity of the parties does not change a school's obligations. Indeed, lesbian, gay, bisexual, and transgender (LGBT) youth report high rates of sexual harassment and sexual violence. A school should investigate and resolve allegations of sexual violence regarding LGBT students using the same procedures and standards that it uses in all complaints involving sexual violence. The fact that incidents of sexual violence may be accompanied by anti-gay comments or be partly based on a student's actual or perceived sexual orientation does not relieve a school of its obligation under Title IX to investigate and remedy those instances of sexual violence.

If a school's policies related to sexual violence include examples of particular types of conduct that violate the school's prohibition on sexual violence, the school should consider including examples of same-sex conduct. In addition, a school should ensure that staff are capable of providing culturally competent counseling to all complainants.
We hear from hundreds of students each year who simply want to be themselves and learn at school. Sadly, many schools continue to exclude transgender students from being able to fully participate. Now, every school in the nation should know they are required to give all students, including transgender students, a fair chance at success.

–Masen Davis, Executive Director of Transgender Law Center
This guidance is crystal clear and leaves no room for uncertainty on the part of schools regarding their legal obligation to protect transgender students from discrimination. The Office for Civil Rights must now take the next step and issue comprehensive guidance on Title IX and transgender students.

—Ian Thompson, ACLU
This is the first time the federal government has extended rules prohibiting sex discrimination in education to cover transgender students.
In 2012 The Equal Employment Opportunity Commission issued a similar ruling in an attempt to protect transgender employees from workplace discrimination.
It certainly would be our view that transgender students should be given the ability to participate in sex segregated activities, like sports teams, consistent with their gender identity. Failure on part of the school to allow that would be discrimination against that student.

–Thompson
The other areas in which federal law explicitly protects people on the basis of gender identity are the Matthew Shepard and James Byrd Hate Crimes Act and the Violence Against Women Act.
There's clearly a tremendous amount of work still to be done. The important point is in the absence of explicit protections in federal statutes.

–Thompson
This guidance is very helpful, and having OCR take this position with respect to Title IX is very significant. But it should not be read as a substitution for explicit sexual orientation and gender identity nondiscrimination protections being put into place with a federal statute.

–Thompson
The ACLU calls for Congress to pasas both the Student Non-Discrimination Act (SNDA) and the Employment Non-Discrimination Act (ENDA), which both explicitly would protect transgender people.
This announcement is a breakthrough for transgender students, who too often face hostility at school and refusal by school officials to accept them for who they truly are. It is now clearer than ever that schools nationwide are responsible for ensuring that transgender students are respected and safe, and students can seek protection from the Department of Education and the courts if schools fail to do so.
Every student has a fundamental right to go to school in a safe learning environment that respects who they are as a person. We thank the Department of Education for doing the right thing and standing with transgender and gender non-conforming students who desearve nothing less than a safe learning experience.