Crossposted at Daily Kos
Part II of this diary will be posted on Wednesday, July 27th.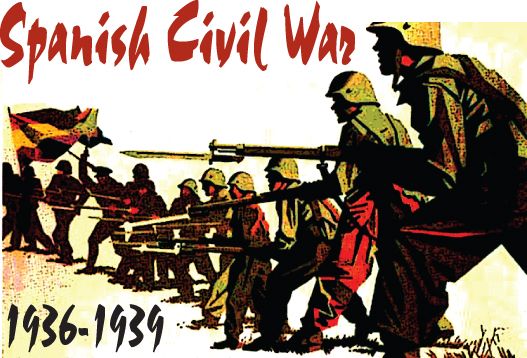 In July 1936, the Spanish Army staged a military uprising against the democratically-elected Republican government of Spain, which had been in power for less than six months. The revolt started in the Protectorate of Morocco under the leadership of General Francisco Franco and by the next day, had spread to the mainland. The rebels had badly miscalculated and not anticipated that several army units would side with the government nor expected that the working classes in towns and cities would be quickly mobilized and armed in a popular resistance against the rebellion. In what would become a dress rehearsal for World War II, the struggle that ensued between Republican and Nationalist forces to determine the future direction of the country would rage on for the next three years.
In 1937, Bill Bailey (a son of Irish immigrants to America) wrote a letter from Spain to his mother in New Jersey. Unbeknownst to her and defying a travel embargo imposed by his own government, he had secretly traveled to that country to become one of almost 2,800 American volunteers to eventually fight on the Republican side in a brutal war against the defenders of authoritarian conservatism
You see, Mom, there are things that one must do in this life that are a little more than just living. In Spain there are thousands of mothers like yourself who never had a fair shake in life. They got together and elected a government that really gave meaning to their life. But a bunch of bullies decided to crush this wonderful thing. That's why I went to Spain, Mom, to help these poor people win this battle, then one day it would be easier for you and the mothers of the future. Don't let anyone mislead you by telling you that all this had something to do with Communism. The Hitlers and Mussolinis of this world are killing Spanish people who don't know the difference between Communism and rheumatism. And it's not to set up some Communist government either. The only thing the Communists did here was show the people how to fight and try to win what is rightfully theirs.

You should be proud that you have a son whose heart, soul and energy were directed toward helping the poor people of the world get back what was taken from them. When the horrible conditions of this world are eventually made right, you can look with pride at those who will be here to enjoy it and say, "My son gave his life to help make things better, and for that I am grateful."

If it will make my departure from the world of the living a little easier for you, just remember this, Mom: I love you dearly and warmly, and there was never a moment when I didn't feel that way.

I was always grateful and proud that you were my mom.

---

Bill Bailey's letter to his mother explaining why he was fighting in the Spanish Civil War, Photograph Source: Spartacus Educational, U.K. Sketch Source: GMT Games