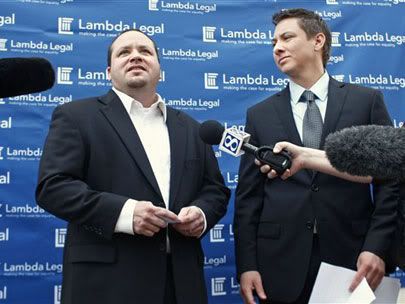 Alec Esquivel, 42, is an Oregon transman. He works as a law clerk for the Oregon Court of Appeals. Alec's doctors said it was a medically necessary procedure to have a hysterectomy because of his heightened risk of ovarian and uterine cancer due to the hormone therapy he began in 2001. Providence Health Plans, third-party insurance administrator for the state, and the Public Employees Benefit Board denied coverage for the procedure, stating
services related to a sex-change operation, including evaluation, surgery and follow-up services are not a covered benefit of your plan.
Alec is therefore suing the state of Oregon and the PEBB to cover his medical care related to the hysterectomy as well as $250,000 in damages and attorney fees.
Alec Esquivel was denied coverage for a medically necessary procedure specifically because he is transgender. This type of discrimination is unlawful and risks the health of hardworking, productive citizens of Oregon.