Posted at Daily Kos and as "My Views from Last Week" at Star Hollow Gazette.
I have a few pleasant photography stories to tell from a week ago. Between the autumn color and the desperation of one last warm weather week, it was a good week for a photo buff. Now don't go busting my bubble by just looking at the photos because you can learn a lot from a photographer. We see things.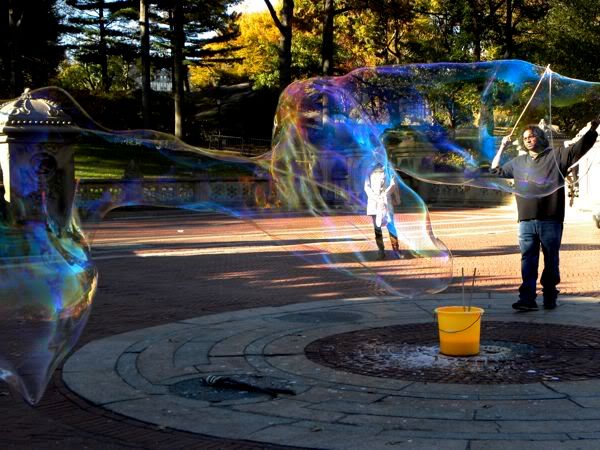 Below you will find a Third Rock from the Sun brief encounter during an evening walk in the Village. I have several memories from a lecture I attended on photojournalism. There is a pleasant Veterans Day walk under the George Washington Bridge on the New Jersey side followed by a sunset from the New York side. Then a Friday afternoon walk in Central Park with some music videos I made and all day Saturday there too. There is even a little taste of Florence, Italy.