Burning the Midnight Oil for Living Energy Independence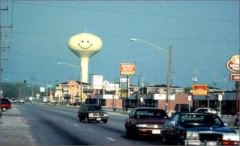 As Dean Baker reported on the (bookmark worthy) Real World Economics Review Blog, new home sales figures for July are out, and they are exactly as would have been expected when the Mortgage Brokers Association reported a slump in mortgage applications in May.
The stronger figures earlier in this year, in other words, included more than a normal rebound from a recession:
People who might have bought in the second half of 2010 or even 2011 instead bought their home before the tax credit expired. Now that the credit has expired, there is less demand than ever, leaving the market open for another plunge in prices. The support the tax credit gave to the housing market was only temporary
This does not mean that all policy response is futile: what it does mean is that the policy response must address the problem we are experiencing, not the problem we wish we were experiencing.