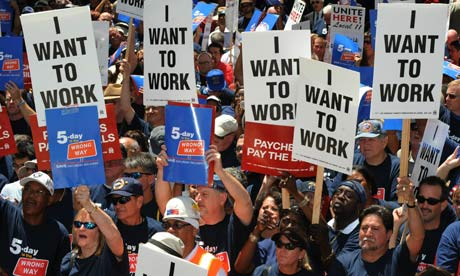 They're known as the 99ers – laid-off people who have gone 99 weeks without finding work, at which point their jobless benefits expire.

More than 1.4 million Americans have been unemployed for at least that long – victims of an economy that has not been creating many jobs.
The 99ers took a stand on Wall Street Thursday. A throng of desperate job-hunters — who've been out of work so long their unemployment benefits ran out — staged a protest rally on the steps of Federal Hall.

"Are you going to tell us, President Obama and Congress, that our lives are not worth saving?" asked 99er Connie Kaplan.