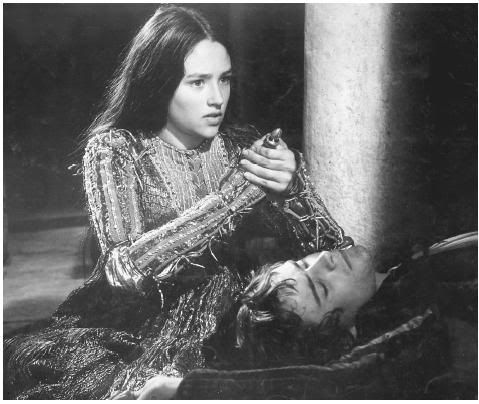 NOTE: I have other obligations this evening that will preclude me from being able to post an opening comment until much later this evening. If someone could post an opening comment for ponies on my behalf, I would be most appreciative. More information will be following in the comments section later this evening. Thanx.
Songs describing the myriad mysteries of love have abounded through the ages, dating back at least as far as that staple of the Old Testament, The Song of Solomon, which included some surprisingly racy language. For some unknown reason, the Protestant Sunday school teachers of this writer's youth seemed to neglect any discussion of this book.
William Shakespeare was as fascinated as anyone by the inscrutable and murky depths of love, perhaps most memorably explored in "Romeo and Juliet", ultimately leading up to the tragic conclusion, pictured at the beginning of this essay.
This week's selection was written by Mississippi Delta born James Milton Campbell, Jr. (1934-2005), blues singer and guitarist, who was best known for his hit R&B singles, such as "We're Gonna Make It" (#1), "Who's Cheating Who?" (#4), "Baby, I Love You" (#6) and "Feel So Bad" (#7). His primary influences were T-Bone Walker and other contemporary blues and rock n' roll artists. He was first discovered playing in local bars, and caught the attention of Ike Turner, which led to a record contract. He recorded several singles, which met with little success, leaving Sam Phillips' Sun label by 1955. Campbell's final album was released in May of 2005, near the time of his death following a stroke on May 4, 2005.