All the News That's Probably NOT Fit to Print on the Front Page of the New York Times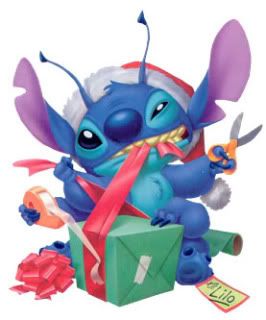 Not again! Giant Swedish Christmas goat statue gets torched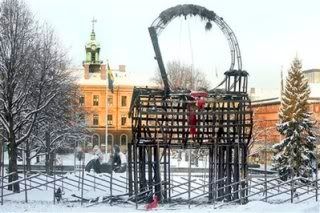 Wed Dec 23, 1:22 pm ET

STOCKHOLM (Reuters) – Arsonists set fire early on Wednesday to a giant straw statue of the Swedish Yule goat, a forerunner to Santa Claus in Sweden, defying security measures for a third year in a row.

Police in Gavle, north of Stockholm, said an unknown number of attackers had torched the goat in the early morning hours, leaving a blackened skeleton standing in the town square.

"It's a tradition to burn it down," Lofberg said. "It's happened an untold number of times since the 1960s … it's been burned down more years than it's survived."

Burning the goat has been a popular, and illegal, tradition in Gavle since the 1960s when an advertising executive first came up with the idea to endow the city with a giant replica of the goat, a Christmas decoration common in many Swedish homes.

There were no witnesses, but a bottle of lighter fluid was found near the goat's frame, which stood about 12 meters tall at the apex of its horns, police told Reuters.
OK, Dear Hearts, take it away. Feel free to add anything wierd, odd or just plain too stupid to be believed. This is a Weird Open Thread