I've loved Bonnie's Raitt's music for ages. Not just her music but really her whole vibe. Yeah, I love the red headed vibrancy she emanates and her guitar chops kick ass. She's right there with the blues and she can bring you to your knees with some of those soulful ballads too.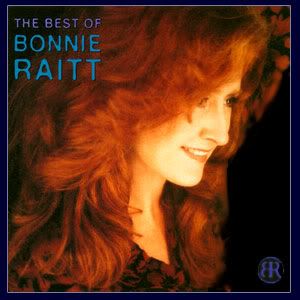 What I didn't know was that she's had a long standing relationship with AFSC.
One of our most famous families of supporters are the entertainers (father) John and (daughter) Bonnie Raitt. Their roots in peace go back to the early 1960s, when John Raitt starred in an AFSC-produced film urging nuclear disarmament. We present these clips from "Which Way the Wind?" to show that even when things change, they remain the same.

When John Raitt, Marsha Hunt, and James Whitmore made this film almost 50 years ago, the world remembered Hiroshima and Nagasaki vividly. That memory has faded. The nuclear threat remains.
Here's a sweet 2 minute interview where Bonnie talks about her early influences:
As I've said here before, my activism was honed in the early 70's when I was in high school. I learned from some incredibly fine people, most of them my agemates, and I internalized many of the principles and values of the AFSC.
This AFSC community works to transform conditions and relationships both in the world and in ourselves, which threaten to overwhelm what is precious in human beings. We nurture the faith that conflicts can be resolved nonviolently, that enmity can be transformed into friendship, strife into cooperation, poverty into well-being, and injustice into dignity and participation. We believe that ultimately goodness can prevail over evil, and oppression in all its many forms can give way.