Welcome to The Breakfast Club! We're a disorganized group of rebel lefties who hang out and chat if and when we're not too hungover we've been bailed out we're not too exhausted from last night's (CENSORED) the caffeine kicks in. Join us every weekday morning at 9am (ET) and weekend morning at 10:30am (ET) to talk about current news and our boring lives and to make fun of LaEscapee! If we are ever running late, it's PhilJD's fault.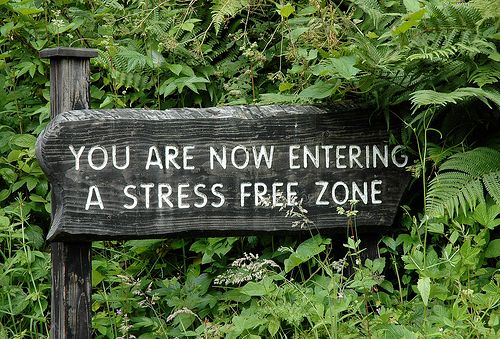 AP's Today in History for March 4th
Franklin D. Roosevelt sworn in as president, Ronald Reagan takes responsibility for the Iran-Contra affair, the AAA is born in 1904.
Something to think about, Breakfast News & Blogs below

Instead of Taking on Gun Control, Democrats Are Teaming With Republicans for a Stealth Attack on Wall Street Reform
David Dayen, The Intercept
IN MID-JANUARY, Citigroup executives held a conference call with reporters about the bank's fourth-quarter 2017 earnings. The discussion turned to an obscure congressional bill, S.2155, pitched by its bipartisan supporters mainly as a vehicle to deliver regulatory relief to community banks and, 10 years after the financial crisis, to make needed technical fixes to the landmark Wall Street reform law, Dodd-Frank.

But Citi's Chief Financial Officer John Gerspach told the trade reporters he thought that some bigger banks — like, say, Citigroup — should get taken care of in the bill as well. He wanted Congress to loosen rules around how the bank could go about lending and investing. The specific mechanism to do that was to fiddle with what's known as the supplementary leverage ratio, or SLR, a key capital requirement for the nation's largest banks. This simple ratio sets how much equity banks must carry compared to total assets like loans.

S.2155 did, at the time, weaken the leverage ratio, but only for so-called custodial banks, which do not primarily make loans but instead safeguard assets for rich individuals and companies like mutual funds. As written, the measure would have assisted just two U.S. banks, State Street and Bank of New York Mellon. This offended Gerspach. "We obviously don't think that is fair, so we would like to see that be altered," he told reporters.

Republicans and Democrats who pushed S.2155 through the Senate Banking Committee must have heard Citi's call. (They changed the definition of a custodial bank in a subsequent version of the bill. It used to stipulate that only a bank with a high level of custodial assets would qualify, but now it defines a custodial bank as "any depository institution or holding company predominantly engaged in custody, safekeeping, and asset servicing activities.") The change could allow virtually any big bank to take advantage of the new rule. …

'Tipping point': Americans organizing more than ever after Florida shooting
Tom McCarthy, The Guardian
Americans outraged by their country's mass shooting epidemic appear to be organizing at an unprecedented rate, following the 14 February shooting at a high school in Parkland, Florida, in which 17 people were killed.

The gun policy reform group Everytown for Gun Safety said a 25% leap in members in the two weeks after the Parkland shooting meant the group had overtaken the National Rifle Association in size – although the gun lobby's claim of 5 million members has not been independently verified and is widely seen as inflated.

The Brady Campaign to Prevent Gun Violence has opened 16 chapters since the Parkland shootings, the group said. Sandy Hook Promise, an advocacy group founded after the 2012 elementary school shooting in Newtown, Connecticut, in which 20 young children and six adults were killed, has seen a wave of new signatories to its namesake vow. …

BERNIE SANDERS ON PUERTO RICO NEGLECT: "DO YOU THINK THIS WOULD BE HAPPENING IN WESTCHESTER COUNTY?"
Rachel M. Cohen, The Intercept
ON MARCH 2, 1917, President Woodrow Wilson signed a law granting U.S. citizenship to the residents of Puerto Rico. But 101 years later, the federal government, by abandoning the island in the wake of a crippling debt crisis and an even more devastating hurricane, is treating Puerto Ricans like citizens in name only.

Washington's failure to adequately help Puerto Rico rebuild its economy and school system was the focus of a daylong conference at the U.S. Capitol on Thursday, hosted by the American Federation of Teachers, the Hispanic Federation, and the Albert Shanker Institute.

The event drew powerful progressive politicians — namely Sens. Bernie Sanders, I-Vt.; Elizabeth Warren, D-Mass.; and Richard Blumenthal, D-Conn. All three back the Puerto Rico and Virgin Islands Equitable Rebuild Act, often referred to as a "Marshall Plan" for the territories. The bill, authored by Sanders, would provide $146 billion to Puerto Rico's recovery, would forgive its debt, and would establish Medicaid and Medicare parity. Unlike in the U.S., the federal government subjects Puerto Rico and the Virgin Islands to annual Medicaid caps.

Five months after Puerto Rico's worst natural disaster in nearly a century, more than 30 percent of the island — over 900,000 people — still live without electricity. Roughly 270 public schools still lack power, and some areas of the island do not expect to see restored electricity until the end of May. Puerto Rico was struggling even before Hurricane Maria: With roughly $123 billion in debt, the island declared bankruptcy last May. …

Dreamers deadline to pass unnoticed as immigration reform stalls in Congress
Lauren Gambino, The Guardian
For months, Congress circled 5 March in bright red ink. It was the deadline – arbitrarily imposed by Donald Trump – for lawmakers to find a way to protect hundreds of thousands of young undocumented migrants, known as Dreamers, from deportation.

But on Monday in Washington that deadline will pass unceremoniously. Negotiations have all but ceased as the nation turns to face another crisis. Congress is under pressure to act on guns, the one issue as politically polarizing as immigration.

"We're not optimistic and we're not holding our breath for Congress to pass immigration legislation," said Frank Sharry, executive director of America's Voice, an immigrants' rights group.

Last year, Trump announced the end of Deferred Action for Childhood Arrivals (Daca), a program that allows people brought to the country illegally as children to apply for renewable two-year work permits. Established by Barack Obama in 2012, Daca shields 690,000 people from deportation.

This week, though, a supreme court decision removed any urgency on Capitol Hill. The justices ruled that Daca must be reinstated while lower courts consider challenges to Trump's action. The ruling could leave Dreamers in legal limbo for months. …
Something to think about over
coffee

prozac

Man with red sauce on face charged with meatball theft
HAZLE TOWNSHIP, Pa. (AP) — Police say a damning clue led to the arrest of a Pennsylvania man charged with stealing a pot of meatballs — red sauce smeared on his face and clothes.

Authorities in Luzerne County have charged 48-year-old Leahman Glenn Robert Potter with burglary, criminal trespass and theft by unlawful taking for allegedly swiping a pot of meatballs from a man's garage on Monday.

Police say the victim reported his meatballs missing and told officers at around 2:30 p.m. Monday that he saw Potter standing in front of his house with red sauce on his face and clothes. The pot was found on the street.

It's unclear if Potter washed the sauce off before he was arrested a short time later.

Potter's attorney did not immediately respond to a voicemail seeking comment.