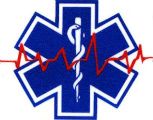 Welcome to the Stars Hollow Gazette's Health and Fitness News weekly diary. It will publish on Saturday afternoon and be open for discussion about health related issues including diet, exercise, health and health care issues, as well as, tips on what you can do when there is a medical emergency. Also an opportunity to share and exchange your favorite healthy recipes.
Questions are encouraged and I will answer to the best of my ability. If I can't, I will try to steer you in the right direction. Naturally, I cannot give individual medical advice for personal health issues. I can give you information about medical conditions and the current treatments available.
You can now find past Health and Fitness News diaries here.
Follow us on Twitter @StarsHollowGzt
Summer is coming to an end, at least the official vacation months. Grilling is still what's happening on the waning warm days that are left but for apartment dwellers quick stove top recipes with the flavors of summer. Here are a few quick, yet healthy recipes from Sam Sifton of the New York Times that are sure to get the family and friends from the pool, lake or beach to the table.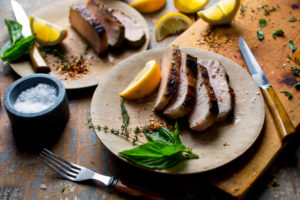 Credit Andrew Scrivani for The New York Times
Grilled Pork Loin With Herbs, Cumin and Garlic
Butterflying a loin helps it cook quickly and relatively evenly over direct heat, which is the easiest way to go on the grill. Melissa Clark
Spicy Stir-Fried Tofu With Corn, Green Beans and Cilantro
This stir-fry is a light meal, sweet and spicy. Martha Rose Shulman
Baked Fish With Sesame and Ginger
Marinade the fish in a bit of fresh ginger and sesame oil then bake in the oven for about 10 minutes. Finish it off with a sprinkling of black sesame seeds, chopped scallions and a few slices of pickled ginger. David Tanis

Ed Note: This recipe can also be done in aluminum foil packets (en papillote). Make sure you press as you crimp and fold to seal the packets well, otherwise the steam will escape. Arrange the packets on a baking sheet.
Hummus from 'Jerusalem'
Cooking the chickpeas with baking soda softens them, allowing for less time on the stove as well as a smoother, creamier finished product. Julia Moskin
Berry Coconut No-Bake Cheesecake
In the height of summer, turning on the oven should be considered off limits, but we still need dessert. For that, there's the no-bake cheesecake, which has all the richness of the baked version without any of the baking. Yosi Arefi
Health and Fitness News
After Heart Attack, Just 1 in 3 Go for Rehab: CDC
Awake for Aneurysm Brain Surgery, Better Results?
Bicyclist Deaths Rise in U.S., Men Are Likely Victims
Human Gut Germs Dictated by Diet
Land Mines Being Replaced by More Deadly Explosive Devices: Study
Meth Abuse Could Up Stroke Risk in Younger Users
More U.S. Teens Getting Vaccinated Against HPV
Patients' Hearing Loss May Mean Poorer Medical Care
Pot Won't Harm Healthy Young People's Kidneys, Study Suggests
Supplement May Help Against Vision-Robbing Disease in Seniors
'Exoskeletons' May Help Kids With Cerebral Palsy Walk
Do Fewer Nightly Dreams Mean Higher Dementia Risk in Seniors?
Have Fun at the Fair, But Don't Pet the Pigs
Longer Prescriptions Make Opioid Abuse More Likely: Study
More Support for Tight Blood Pressure Control
Steroid Pills Usually Ineffective Against Bronchitis, Study Finds
Caregiving Needs Double as End of Life Nears
Dementia Care: A Huge Financial Burden for U.S. Families
Many Prescribed Opioids Even After Overdose
More Evidence Contact Sports Can Affect the Brain
New Cholesterol Drugs Vastly Overpriced, Study Contends
Are Depressed Teens Prone to Violence?
Having Same-Sex Parents Won't Affect Kids' Gender Identity: Study
Kids' Cases of High Blood Pressure May Rise Under New Guidelines
Lower Blood Pressure Best for Seniors' Minds
Sitting Could Be Big Health Risk for Frail Folks
Study Supports Annual Mammograms Starting at Age 40