Welcome to The Breakfast Club! We're a disorganized group of rebel lefties who hang out and chat if and when we're not too hungover we've been bailed out we're not too exhausted from last night's (CENSORED) the caffeine kicks in. Join us every weekday morning at 9am (ET) and weekend morning at 10:30am (ET) to talk about current news and our boring lives and to make fun of LaEscapee! If we are ever running late, it's PhilJD's fault.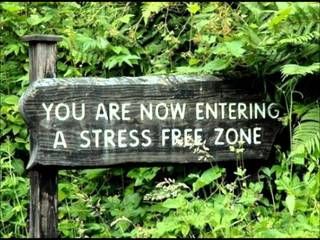 This Day in History
American women gain the right to vote, as the U.S. Constitution's 19th Amendment takes effect; Investigators pinpoint the cause of the Space Shuttle Columbia disaster; Aviator Charles Lindbergh dies.
Breakfast Tunes
Something to Think about over
Coffee

Prozac
Whoever is careless with the truth in small matters cannot be trusted with important matters.
Breakfast News
Hurricane Harvey threatens record flooding, thousands in Texas flee
Cash-strapped Secret Service spends $7,100 on luxury portable toilets for Trump's Bedminster trip
U.S. towns that want to shed Confederate symbols hit bureaucratic roadblocks
South Carolina governor bans abortion funding, hits healthcare
Deportations on the rise in Canada amid migrant influx
Maduro accuses congress President Borges of being mastermind of US economic sanctions on Venezuela
Slow divorce risks leaving future Britain-EU ties in limbo
Australia's PM says changing statues, rewriting history is 'Stalinist'
In stinging attack, France's Macron says Poland isolating itself in Europe
People put sunscreen on their eyes to view eclipse
Breakfast Blogs
The Democrats' Unity Commision Isn't Doing Much Unifying Charles Pierce, Esquire Politics
Senate Intelligence Bill Aims to Label WikiLeaks — and Maybe the Journalists Who Look Like Them — Spooks emptywheel aka Marcy Wheeler, emptywheel
The Most Basic Trouble With President Trump Echidne, at her blog
Friday Night Soother: Harvey edition digby aka Heather Digby Parton, Hullabaloo
"Our country had changed." Uh-huh. Tom Sullivan, Hullabaloo
Man Who Knows Nothing About American Political History Is Here to Lecture You About American Politics Scott Lemieux, Lawyers, Guns and Money
Does the Virginia GOP Officially Endorse Treason in Defense of Slavery? Erik Loomis, Lawyers, Guns and Money
Time Travel on a Budget driftglass, at his blog
Stuck in the Muddle with You Yastreblyansky, No More Mister Nice Blog
Atari Sues Nestle Over A KitKat Commercial With An Homage To 'Breakout' Timothy Geigner, Techdirt
Court: TSA Agents Can Be Shielded From Certain Civil Rights Lawsuits Because They're Too Tim Cushing, Techdirt