Welcome to The Breakfast Club! We're a disorganized group of rebel lefties who hang out and chat if and when we're not too hungover we've been bailed out we're not too exhausted from last night's (CENSORED) the caffeine kicks in. Join us every weekday morning at 9am (ET) and weekend morning at 10:30am (ET) to talk about current news and our boring lives and to make fun of LaEscapee! If we are ever running late, it's PhilJD's fault.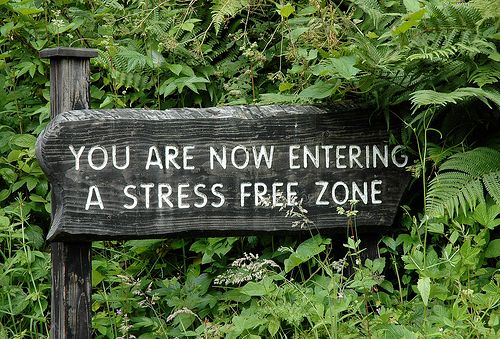 AP's Today in History for January 21st
France's King Louis XVI executed; Vladimir Lenin dies; Alger Hiss found guilty of lying to grand jury; President Jimmy Carter pardons Vietnam draft evaders; Concorde begins service.
Something to Think about, Breakfast News & Blogs Below

Women's March Sets Off in D.C. as 'Sister Marches' Take to Streets Around the World
Nika Knight, Common Dreams
The Women's March on Washington is set to begin at 10am EST Saturday in Washington, D.C. Responding to the frightening rhetoric of the past election, the marchers are demonstrating a show of solidarity "in numbers too great to ignore," the organizers write, to fight for human rights and inclusive communities.

Hundreds of thousands have signed up to march in D.C., and marches are also taking place Saturday in over 600 cities around the world.
…
Starting at 10am EST, watch the march live here.

'It's made in Vietnam!' At inauguration, origin of red Trump hats shocks many
Melissa Fares and Dustin Volz, Reuters
One of the biggest cheers President Donald Trump received from supporters watching his inaugural address on Friday was his call to "buy American and hire American."

It was a moment rich in irony.

Many of those supporters were sporting Trump's trademark red "Make America Great Again" baseball caps that were made in China, Vietnam and Bangladesh. …

Outgoing FCC chair warns against overturning net neutrality
David Shepardson, Reuters
Outgoing U.S. Federal Communications Commission Chairman Tom Wheeler warned Republicans against dismantling the Obama administration's landmark "net neutrality" protections that bar internet service providers from slowing consumer access to web content.

Wheeler, in an interview this week, repeatedly questioned why Republicans would institute new policies that he said would benefit major internet service providers such as Comcast Corp, AT&T Inc, Verizon Communications Inc and CenturyLink Inc at the expense of thousands of other companies and consumers.

The FCC rules set in early 2015 prohibit broadband providers from giving or selling access to speedy internet, essentially a "fast lane" on the web's information superhighway, to certain internet services over others. …

Formula One pulled a fast one on the US taxman – and it's all perfectly legal
Christian Sylt, The Guardian
When Liberty Media finalized the takeover of Formula One auto racing's parent company Delta Topco last week, it should have been music to the ears of America's taxman.

F1 is the world's most popular motor sport, famous for the high-speed races it holds at glitzy locations from Malaysia to Monaco. Close to half a billion people watched the last season. And under its shiny hood beats a powerful business engine.

According to its latest financial statements, Delta Topco generated earnings before interest, tax, depreciation and amortization (Ebitda) of $463.6m on $1.7bn of revenue in 2015. Delta Topco has been owned by the private equity firm CVC since 2006 and over that time it has made more than $5bn of Ebitda. Yet it paid just $122.9m of tax thanks to a clever avoidance scheme. According to senior advisers working with Liberty it is planning to repeat that scheme in the United States. …

ATTENTION FEDERAL EMPLOYEES: IF YOU SEE SOMETHING, LEAK SOMETHING
The Intercept
IF YOU'RE A public servant in Washington, you may be worried about what your job will look like after January 20 — who you'll be working for, what you'll be asked to do. You might be concerned that the programs you've developed will be killed or misused. Or that you'll be ordered to do things that are illegal or immoral.

You may be thinking you have no choice — or that your only alternative is to quit.

But there is another option. If you become aware of behavior that you believe is unethical, illegal, or damaging to the public interest, consider sharing your information securely with us. History shows the enormous value of government workers who discover abuses of power collaborating with journalists to expose them.

Without leaks, journalists would have never connected the Watergate scandal to President Nixon, or discovered that the Reagan White House illegally sold weapons to Iran. In the past 15 years alone, inside sources played a vital role in uncovering secret prisons, abuses at Abu Ghraib, atrocities in Afghanistan and Iraq, and mass surveillance by the NSA. …
Something to think about over
coffee

prozac

Small moth with yellowish coif named after Donald Trump
Curtis Skinner
(Reuters) – A small moth with a yellowish-white coif of scales has been named after U.S. President-edit Donald Trump, in honor of the former reality TV show host and real estate magnate's signature hairdo.

The new species, dubbed Neopalpa donaldtrumpi, lives in a habitat that spans southern California and Mexico's Baja California and was named by evolutionary biologist Vazrick Nazari in an article published in the scientific journal ZooKeys.

The moth, the second species of a genus of twirler moths, can be distinguished by the yellowish-white scales on the head of its adults, according to the journal.

"The specific epithet is selected because of the resemblance of the scales on the frons (head) of the moth to Mr. Trump's hairstyle," Nazari wrote in the article, which was published on Tuesday.

"The reason for this choice of name is to bring wider public attention to the need to continue protecting fragile habitats in the U.S. that still contain many undescribed species," he added.

News of the naming came the week Trump is set to be inaugurated as the 45th president of the United States, on Friday.

Trump will not be the first president to have an animal named after him. Just last month, a fish native to the coral reefs of northwestern Hawaii was named after current U.S. President Barack Obama in honor of his efforts to protect the fish's habitat.